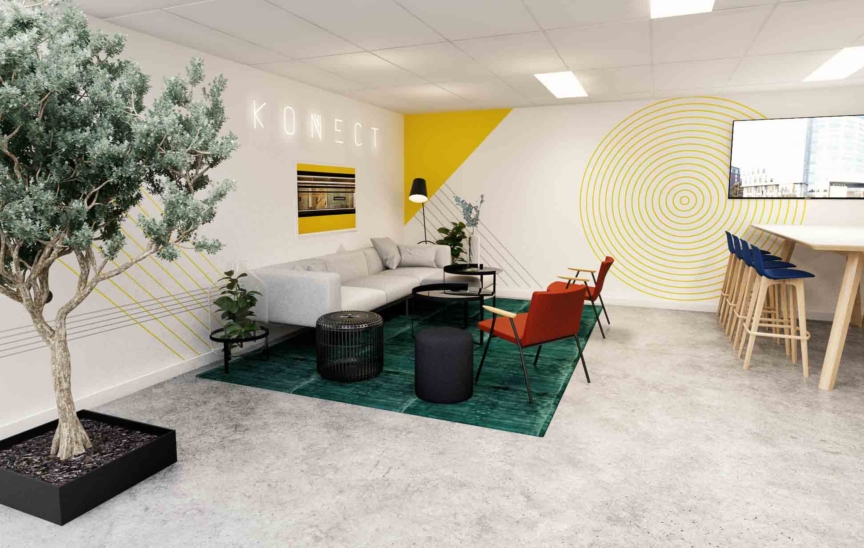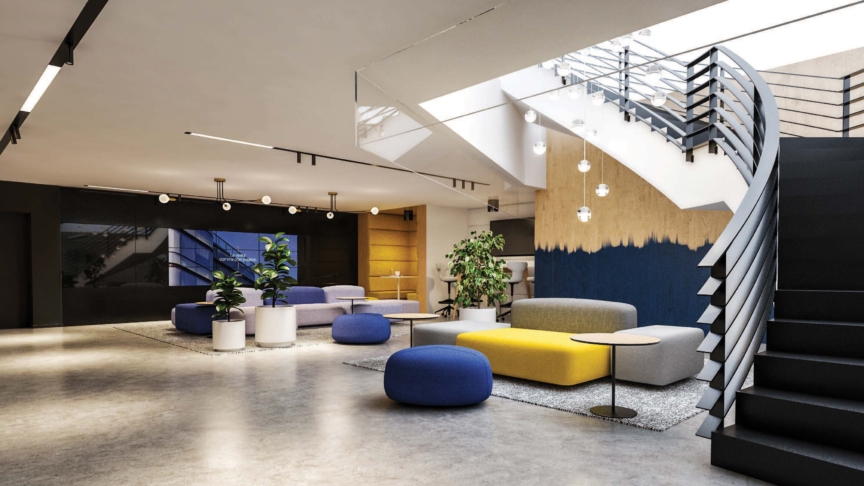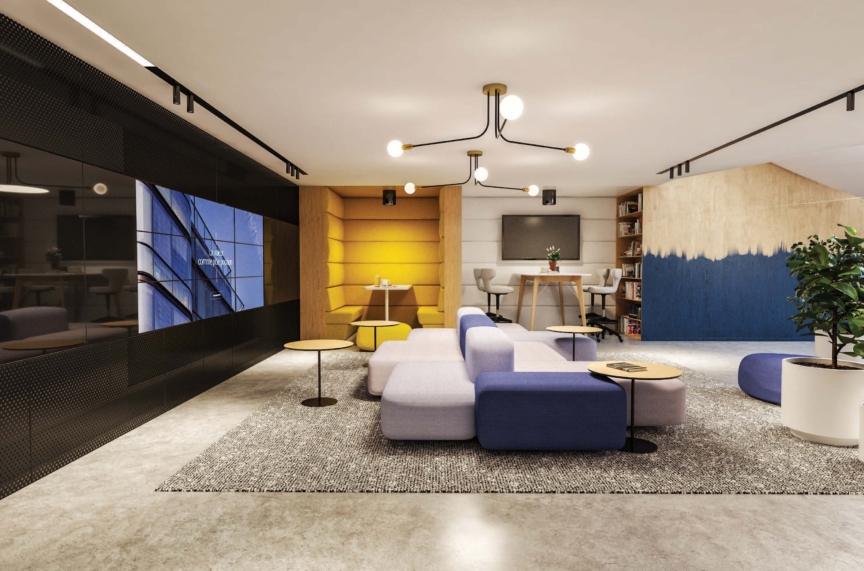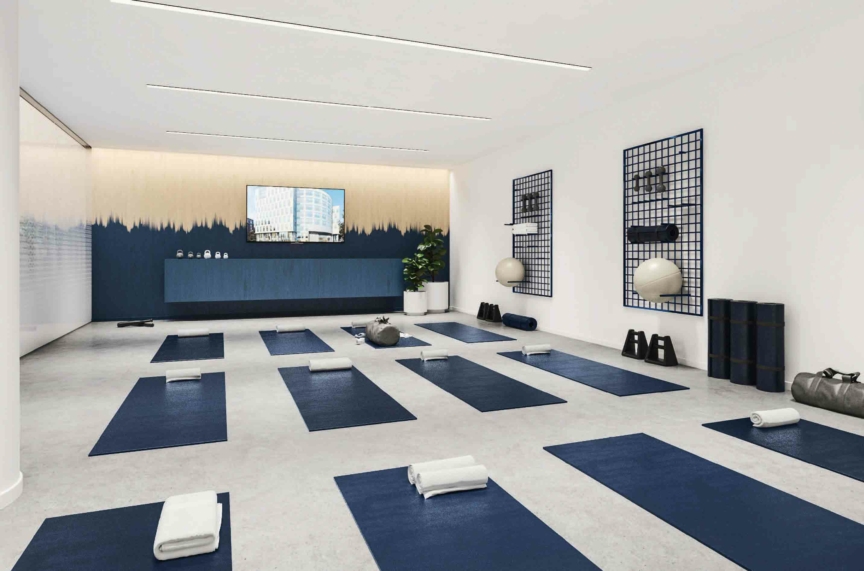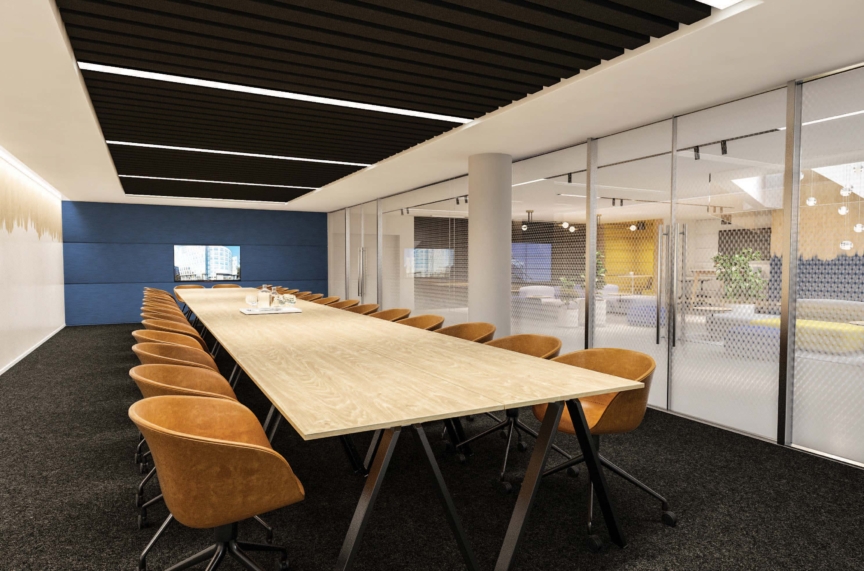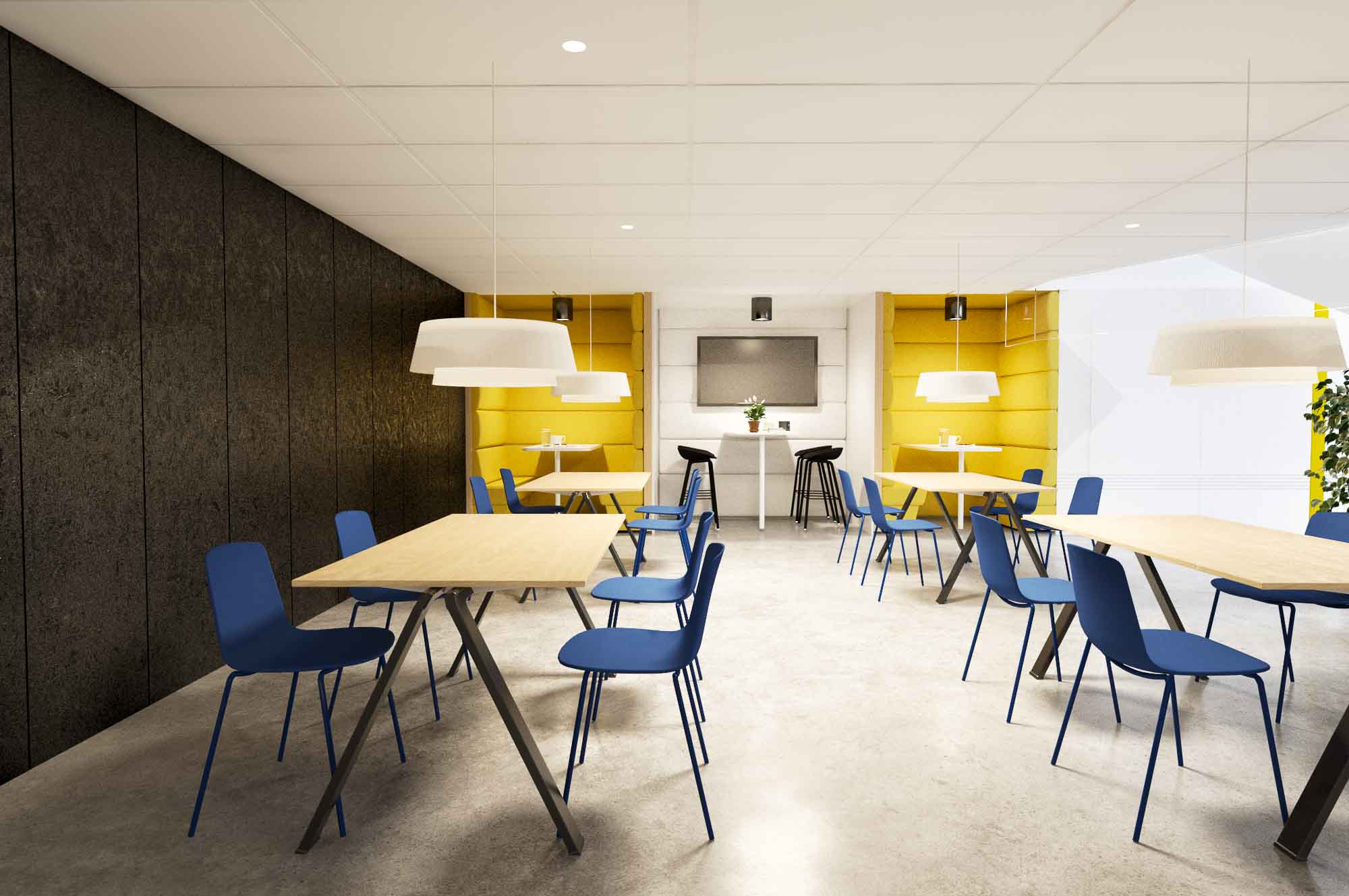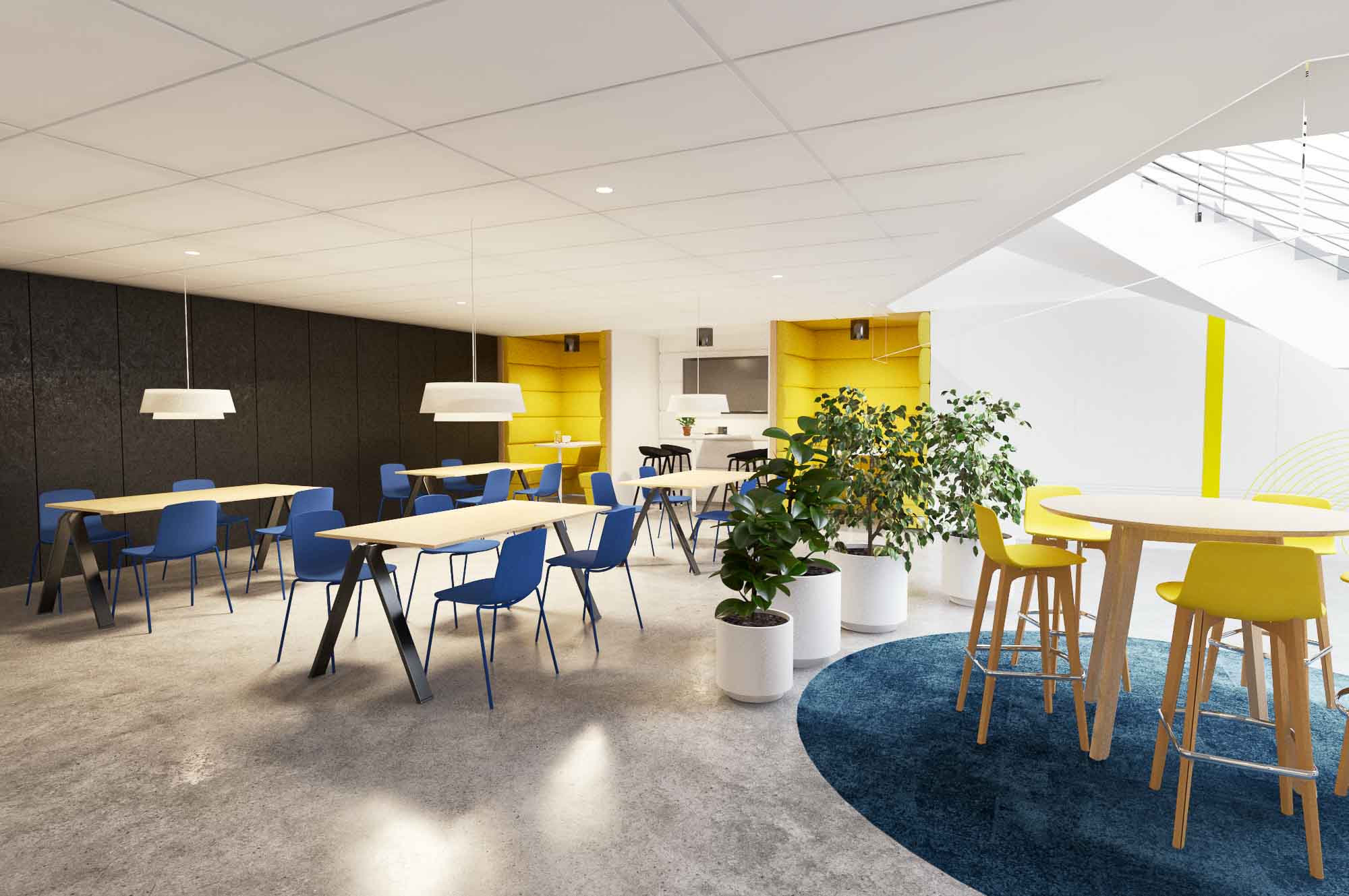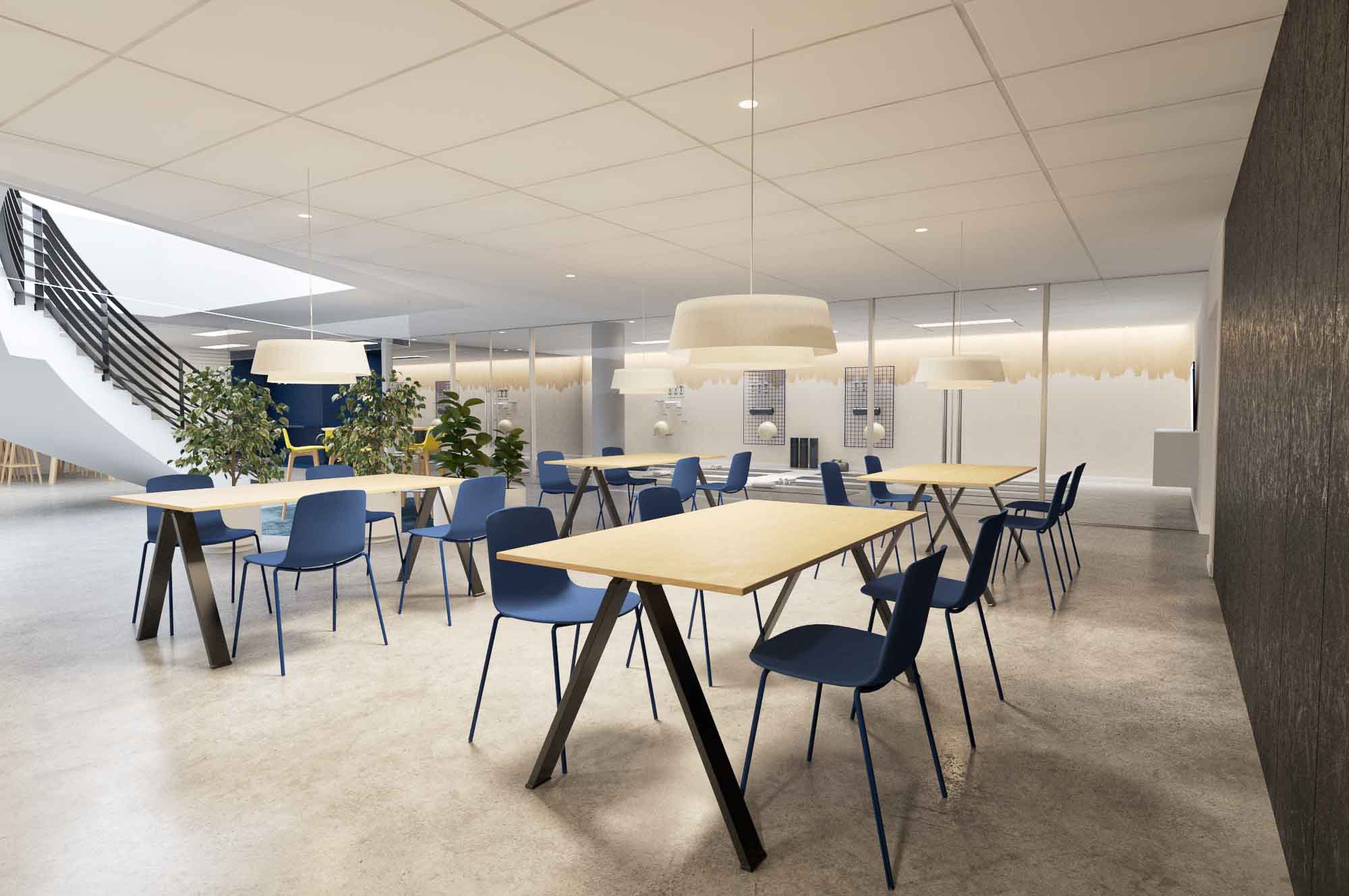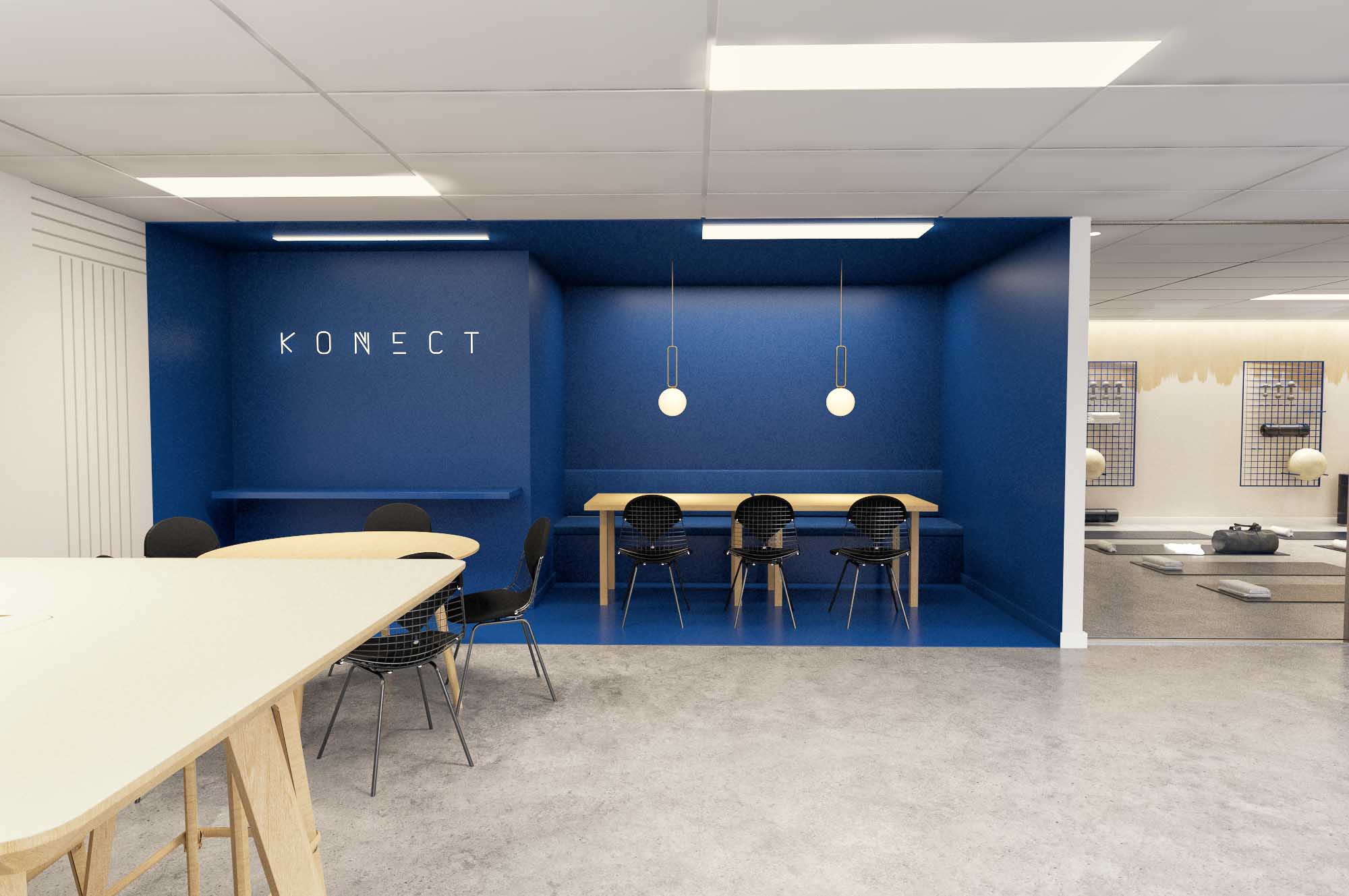 Launched in 2017, Hemisphere is an investment and management company specializing in commercial real estate. It stands out for its innovative approach to innovative "H2S" services.
Owner of the Konect building located on the Paris ring road, Hemisphere wanted to redevelop the 1st basement into a service and work space available to users on the tower's floors. The challenge? To make this place, which is deprived of natural light, pleasant.
We designed and fitted out an architecturally rich space, with a variety of materials and numerous decorative lights.
Our architects designed 3 spaces within the space: a multipurpose meeting room, a soft-fitness room and a coworking space. The coworking space is central with many available spaces (sofas with table, alcove, high table with screen, screen wall). Any user who comes down the stairs finds his or her own work area.
Result: the basement has become a lively, stimulating and pleasant place to work.