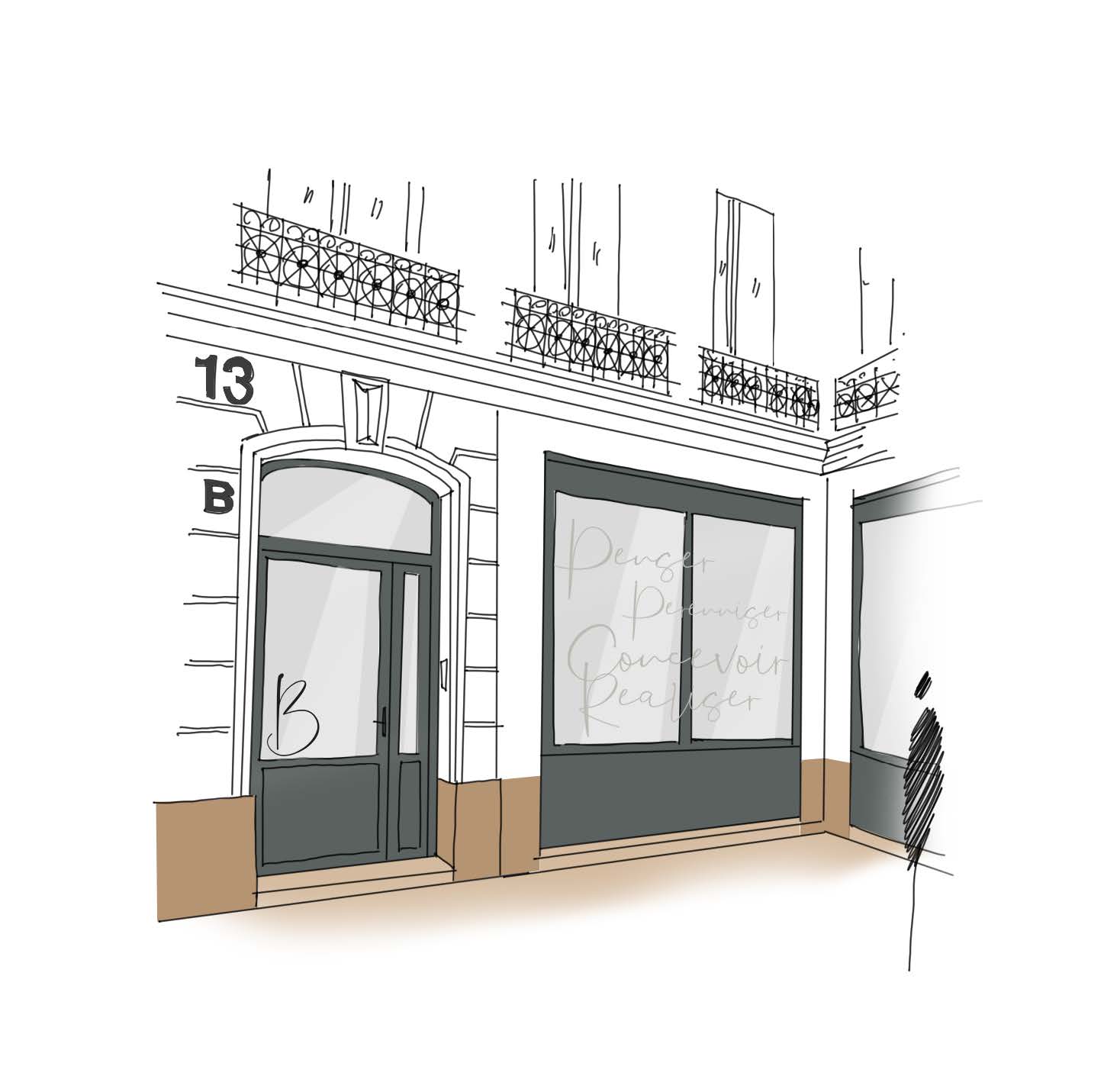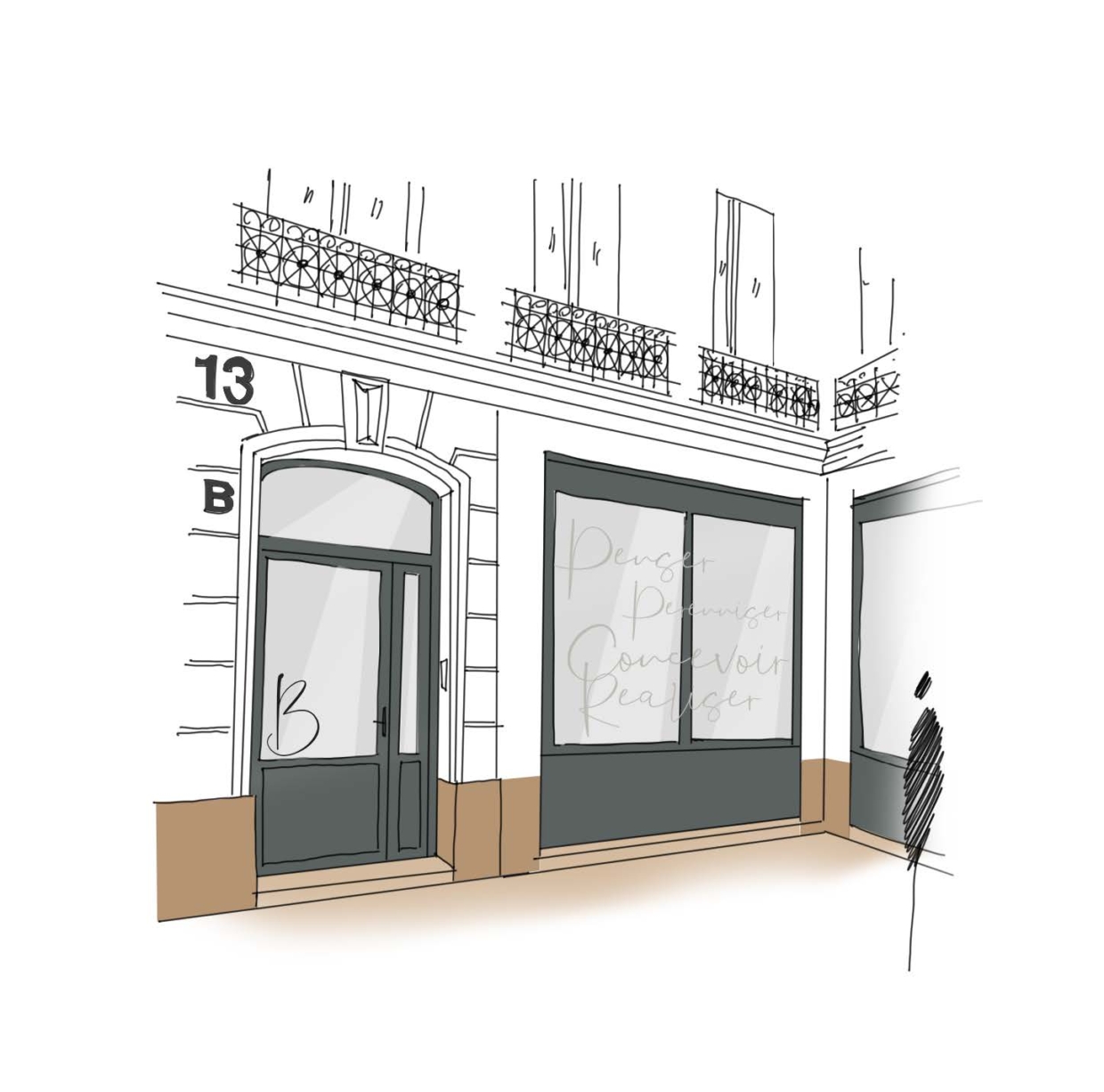 Le Workcafé
Our new studio is one of the first workplaces built post-COVID, based on the evolution of the way we work.
Our team needed a more customized environment that would support agile work practices and allow for greater collaboration with our clients, colleagues and partners. So when Covid-19 hit and we began developing solutions for the post-pandemic office, we saw the perfect opportunity to test our approach in a new space in the heart of Paris.
The result is a workplace that aims to measure and improve productivity, collaboration and innovation.
We support and encourage telecommuting for reasons of focus and well-being, while deeply recognizing the value of bringing people together: the energy, the benefits to the culture, and the power to generate ideas. We've taken inspiration from the hospitality world to take the workplace experience to the next level, giving our people the perfect reason to relocate for the day and encouraging customers and partners to share our environment.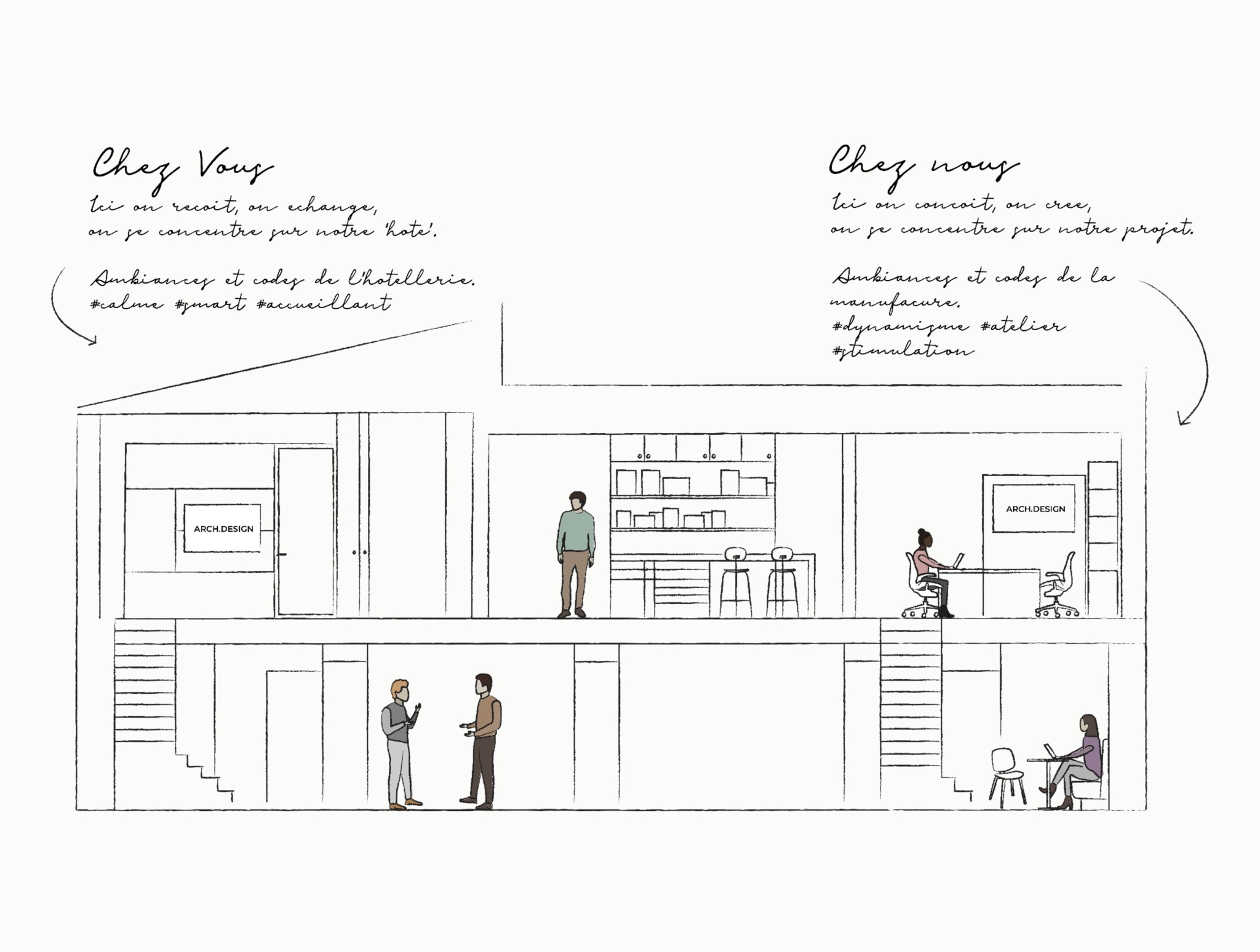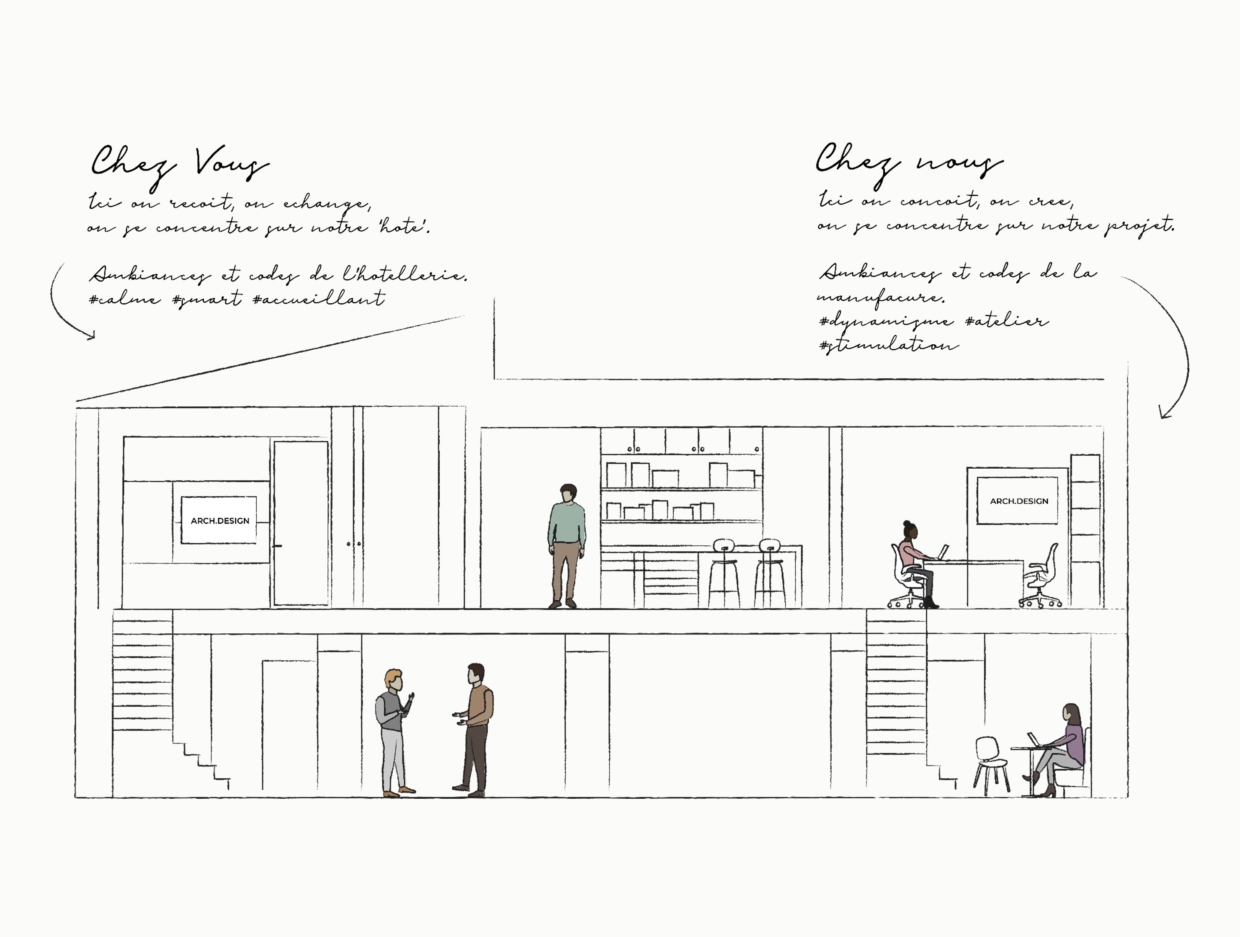 The visitor and user experience
In our new environment, each space corresponds to the various needs of the team. Each area of the studio is multifunctional, bookable, equipped with technology and acoustically treated. Depending on the task at hand, the employee can choose the right place to meet, connect with technology and then get on with their day.
Visitor and user experience, coworking, mixed digital-physical spaces and wellness were key factors we needed to embody in the workplace. The result is a "fully hosted experience upon arrival" – digital welcome screens, an open coworking terrace for employees and clients, a dining area with connected fridge, open and closed meeting rooms, and multiple screens for connectivity. COVID-19 led us to increase the number of custom-designed acoustic phone booths to allow for more 1-1 video conferencing, as well as more innovation spaces, including a connected materials library.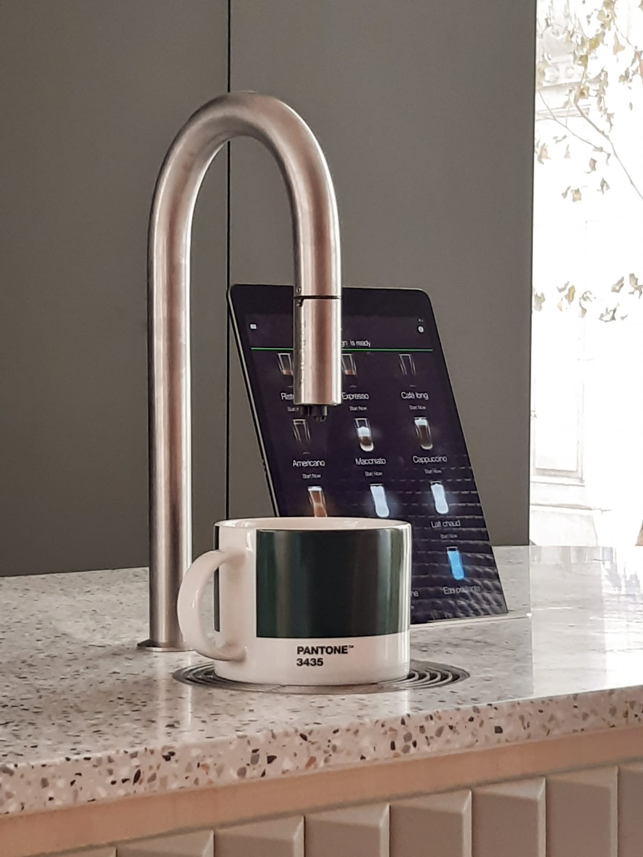 Technology
Technology seamlessly connects the physical and digital work experience throughout The Workcafé. Each workstation is equipped with plug-and-play technology, presence sensors, and wireless phone charging on the desk. In addition, our locations are connected in real time via a remote presence system: this global technology experience is critical to productivity and company culture, and helps keep people connected, as most meetings now have at least one remote team member.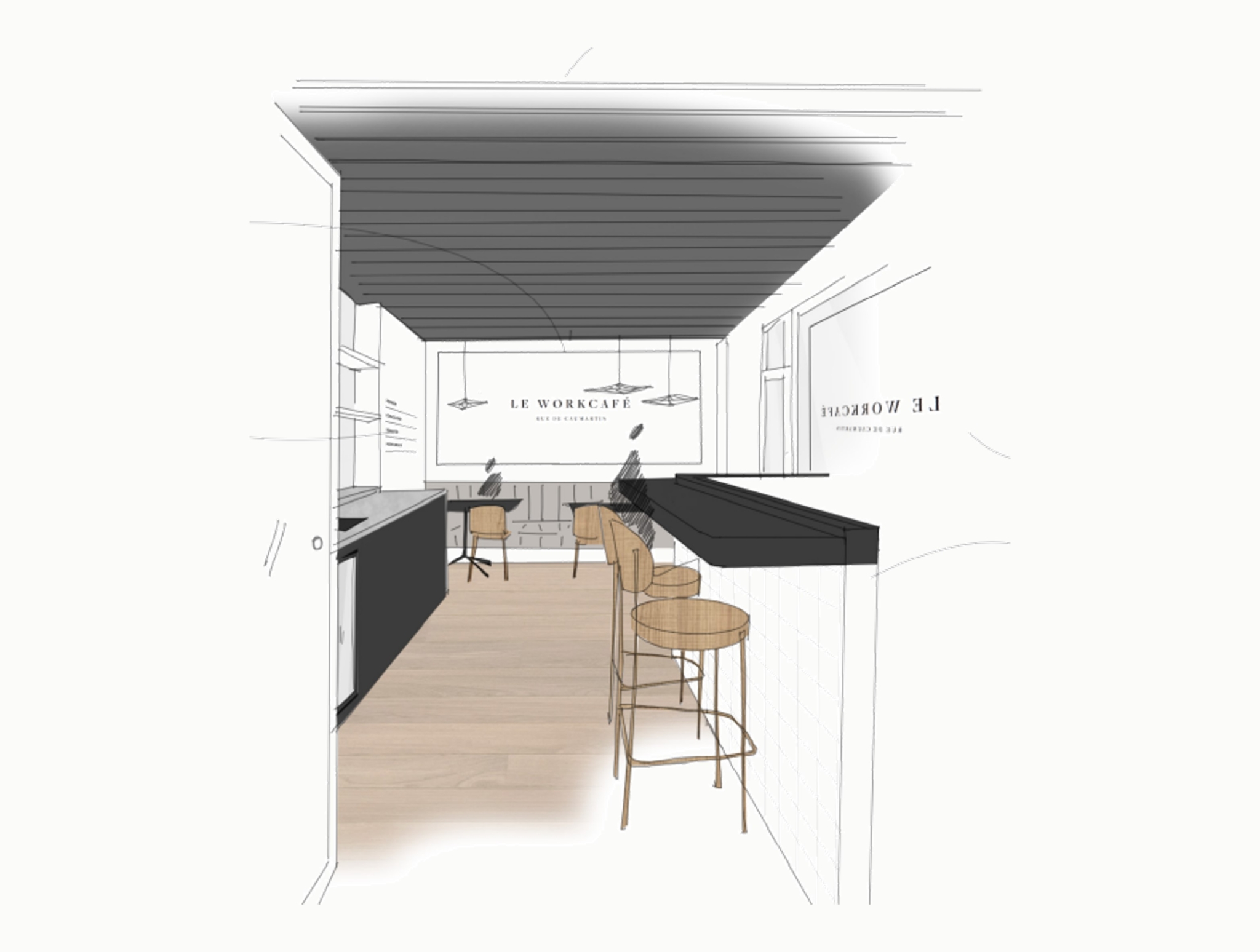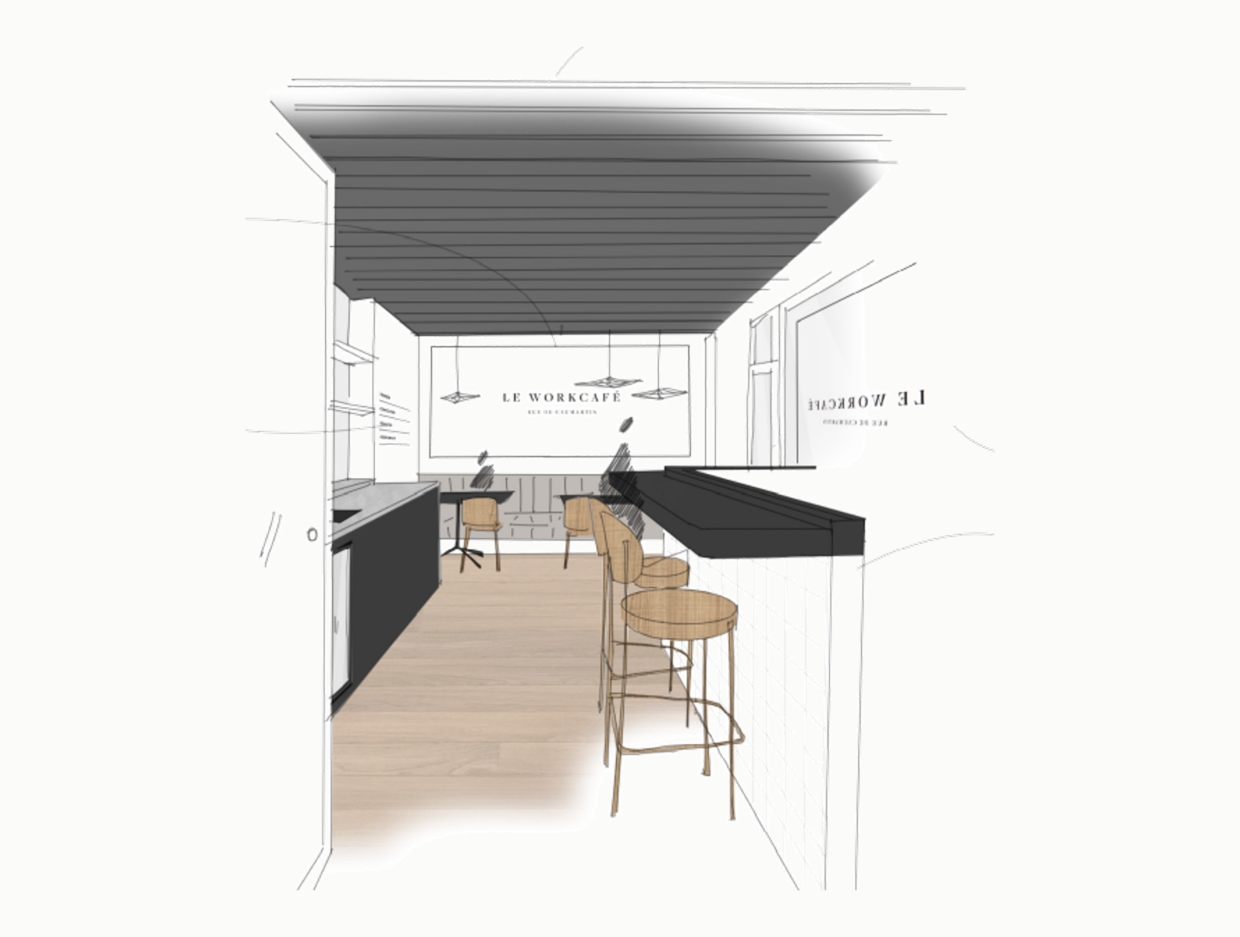 It is not easy to set up a workspace during a pandemic: longer supply delays, unavailable manpower, etc… Therefore, we have implemented a new process of preparation to delivery to reduce the time of realization on site and the related risks. The application of these principles allowed us to build our new site in only six weeks, despite the fact that the work was carried out in the context of the high Covid-19 alert level. It was a perfect pilot project, which allowed us to refine our process for completing all workplace projects in a more agile and responsive manner, even when many subcontractors and suppliers are involved.
We now have a responsive post-COVID destination workplace, where high quality experiences from training to collaboration to socializing are taking place, with our team's time in the office built around these experiences.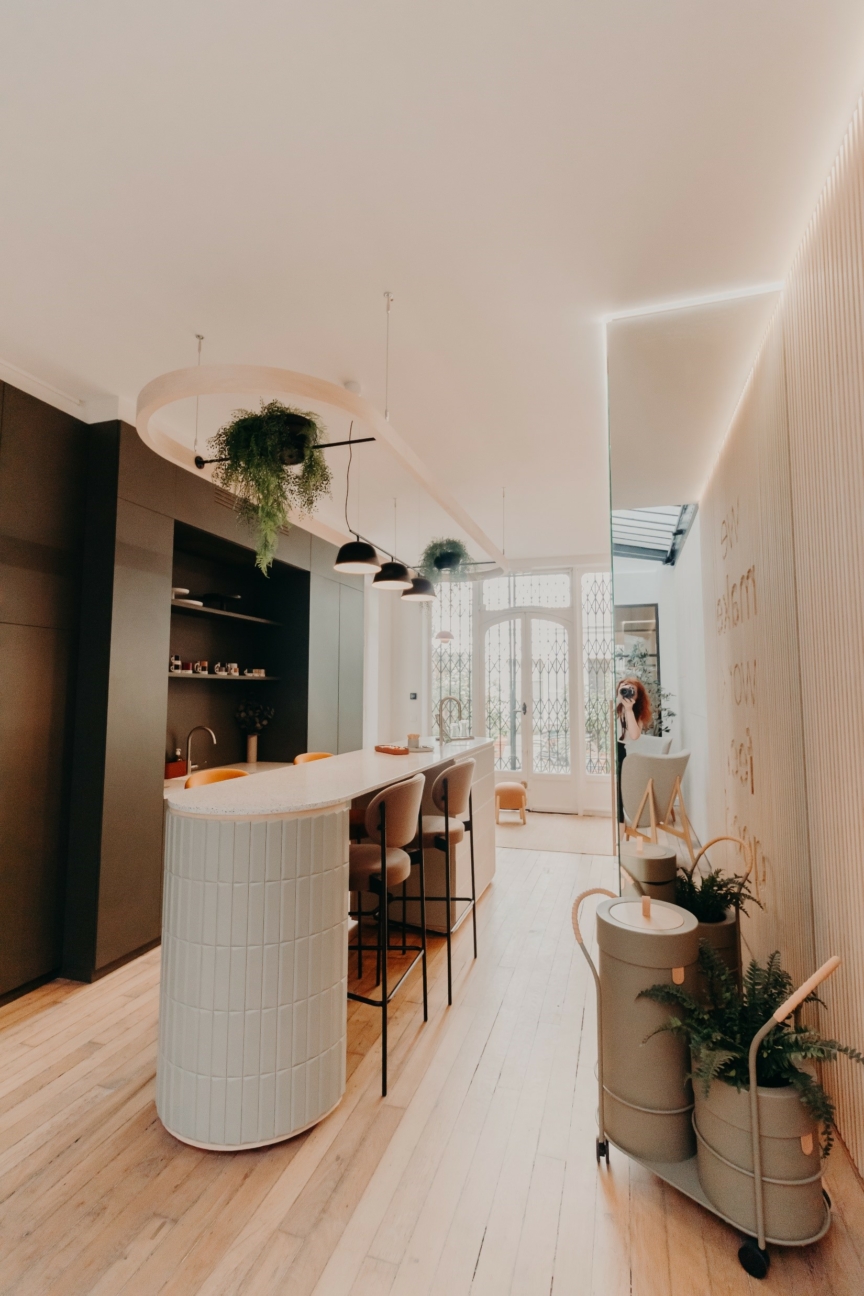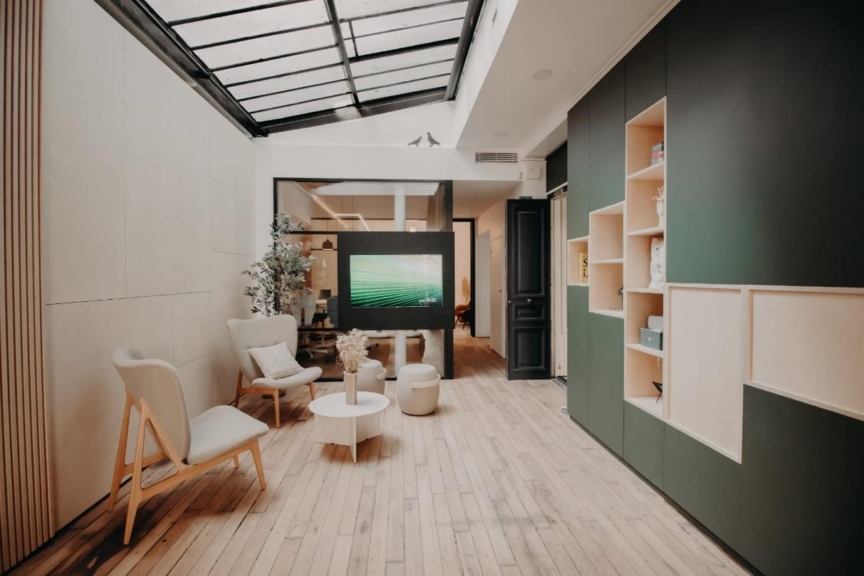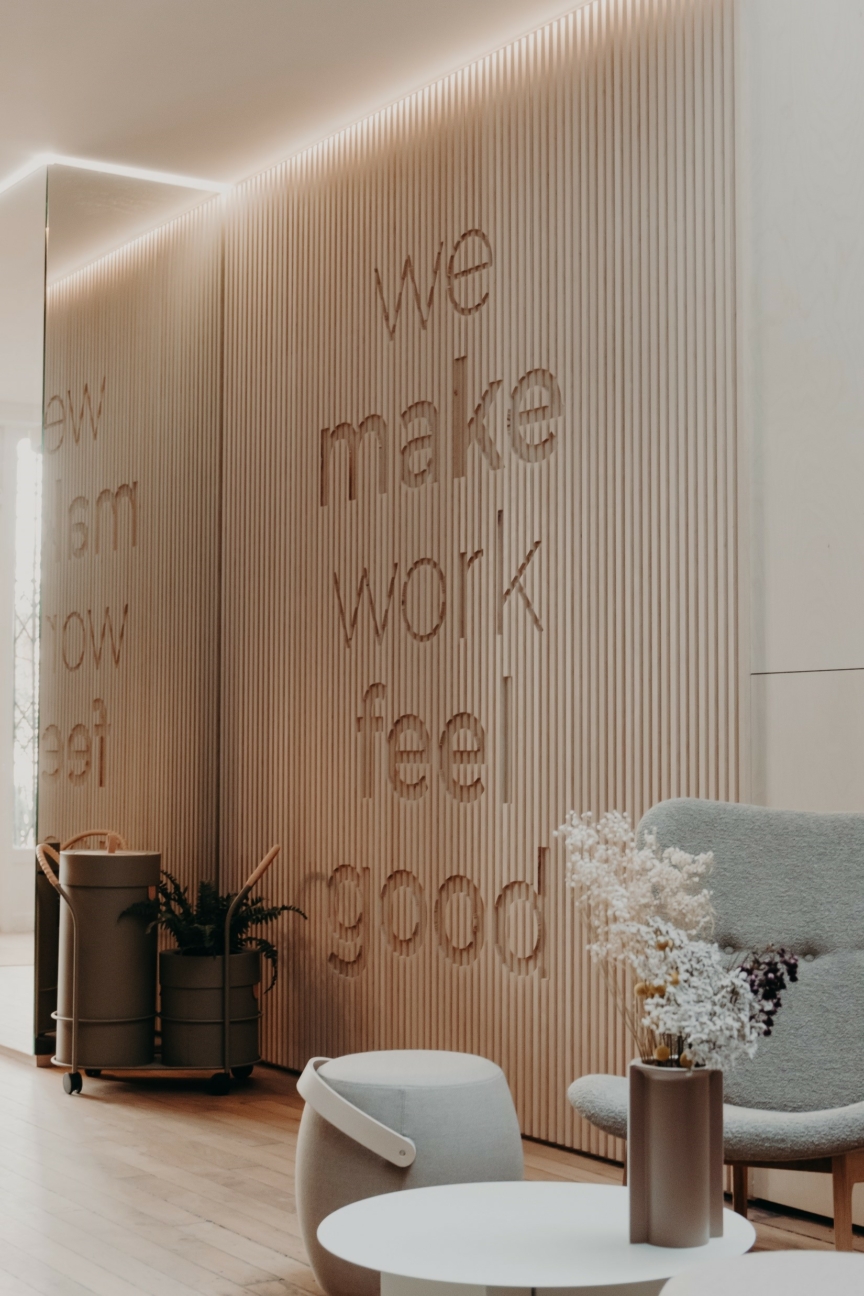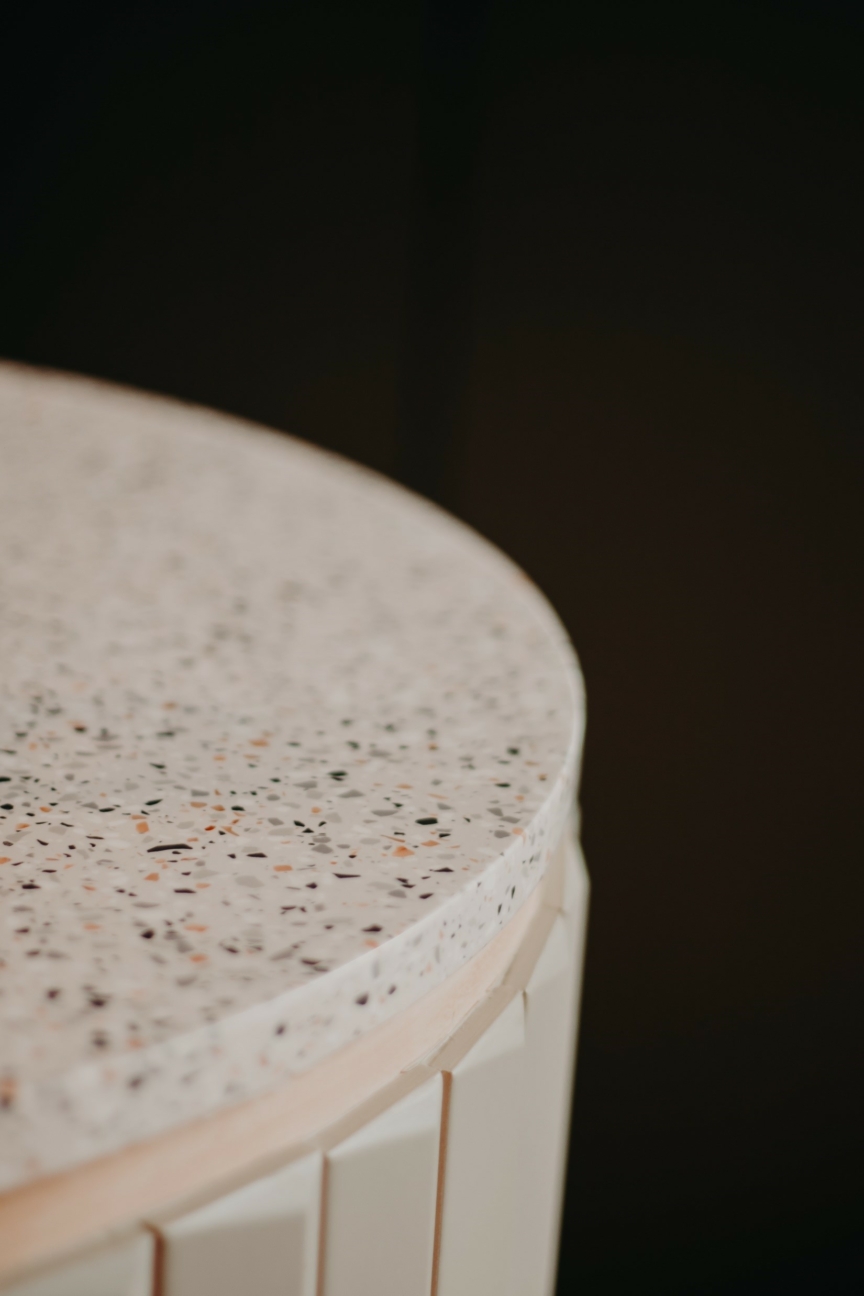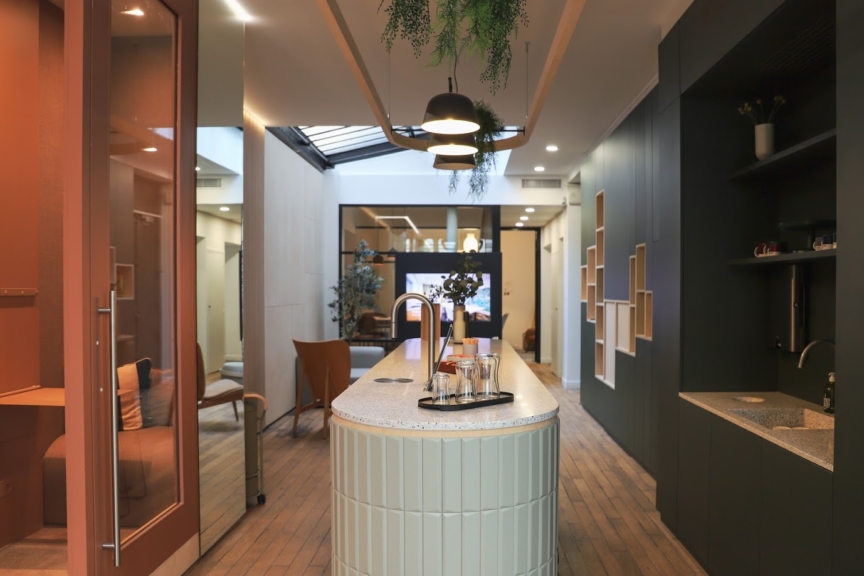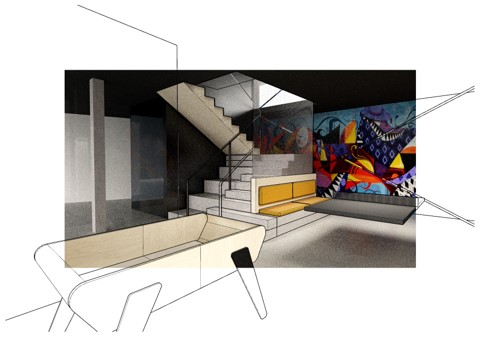 Le Village
With Le Village, we opened a new chapter in our history. A true gas pedal of our transformation, it was at the heart of an ambitious, collaborative and participatory approach. More than just a simple move, our Village marked a key stage in our corporate project. It is a new environment that has allowed us to understand, appreciate and test new design concepts.
Every day, our employees and visitors can experience a full-scale laboratory on new ways of working that promote well-being. Integrating an innovative work environment that promotes agility, creativity and conviviality has enabled us to be more transversal, more flexible and always more in tune with our clients' expectations.
Make an appointment with one of our arch.designers here.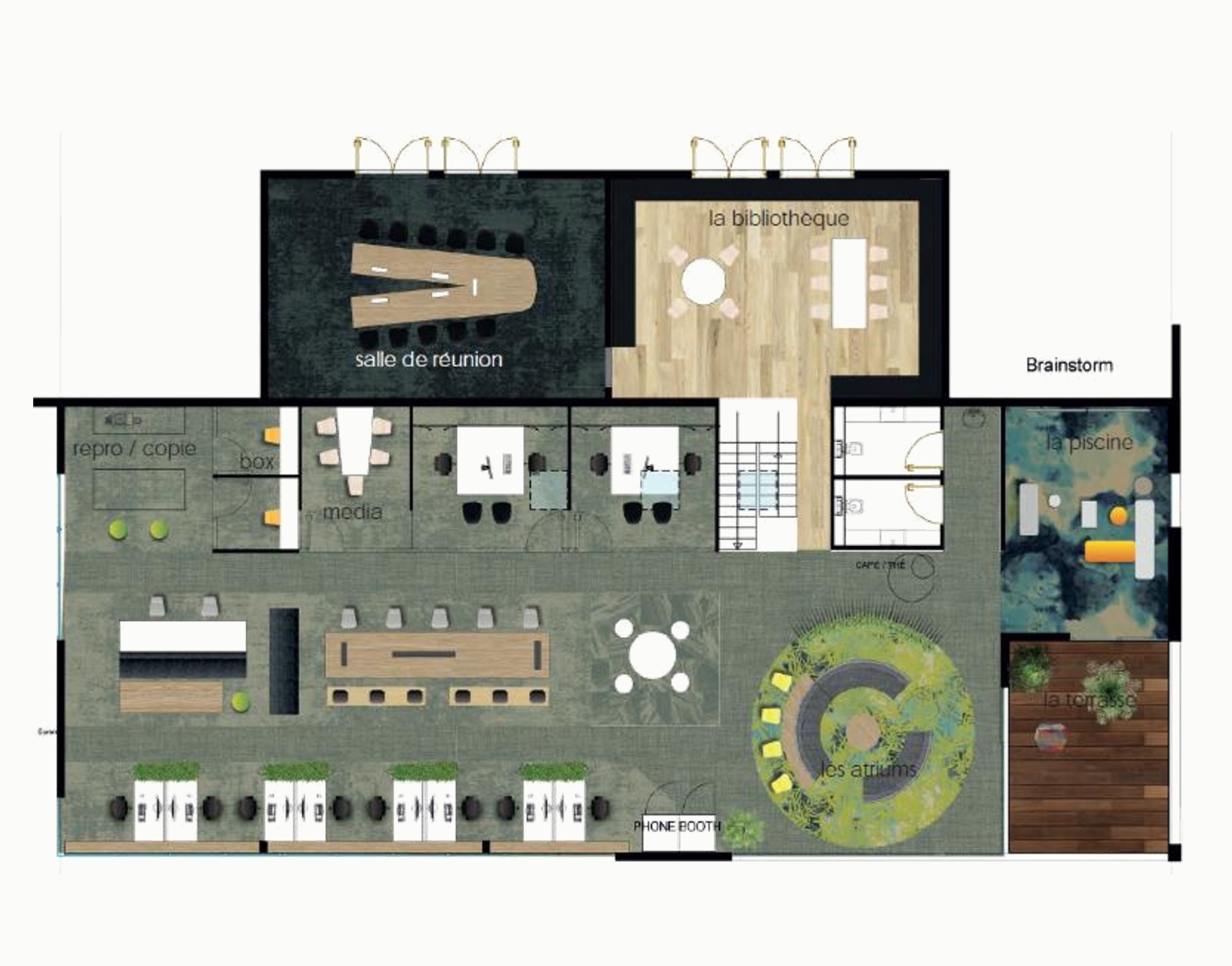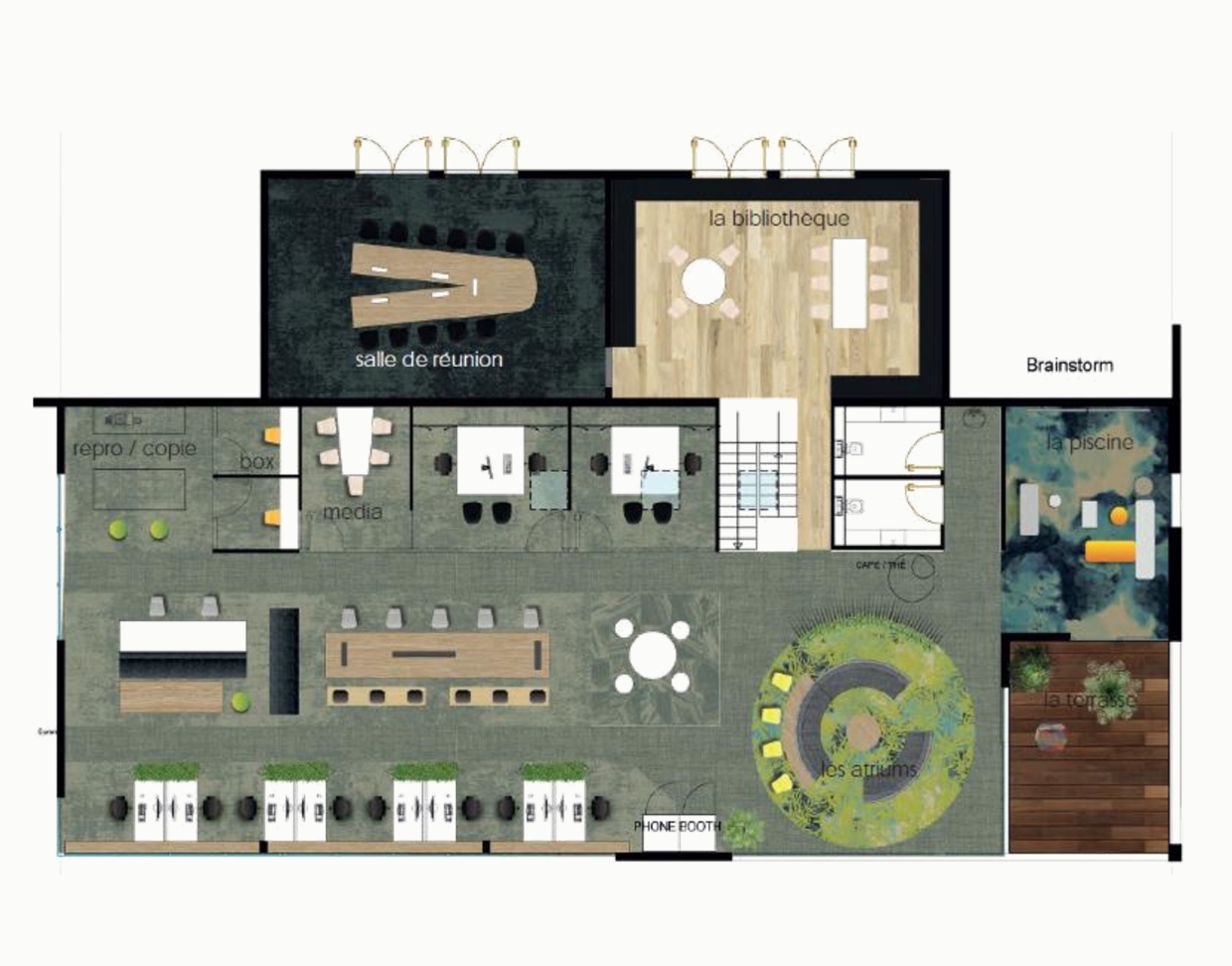 Level R+1
The Coworking room (available on reservation for visitors)
The Pool for technology lovers equipped with a virtual reality headset
The Atrium, a pleasant and comfortable place to relax, collaborate and
work
The Private Passages (closed offices)
The Cube, a collaborative space (3-4) and cubicles
The Hive, a natural space in the heart of the activity
The LAB, the house of samples. A meeting place for architects,
designers and clients.
The "Cocoon" bench and the phone booth for confidential calls
confidential calls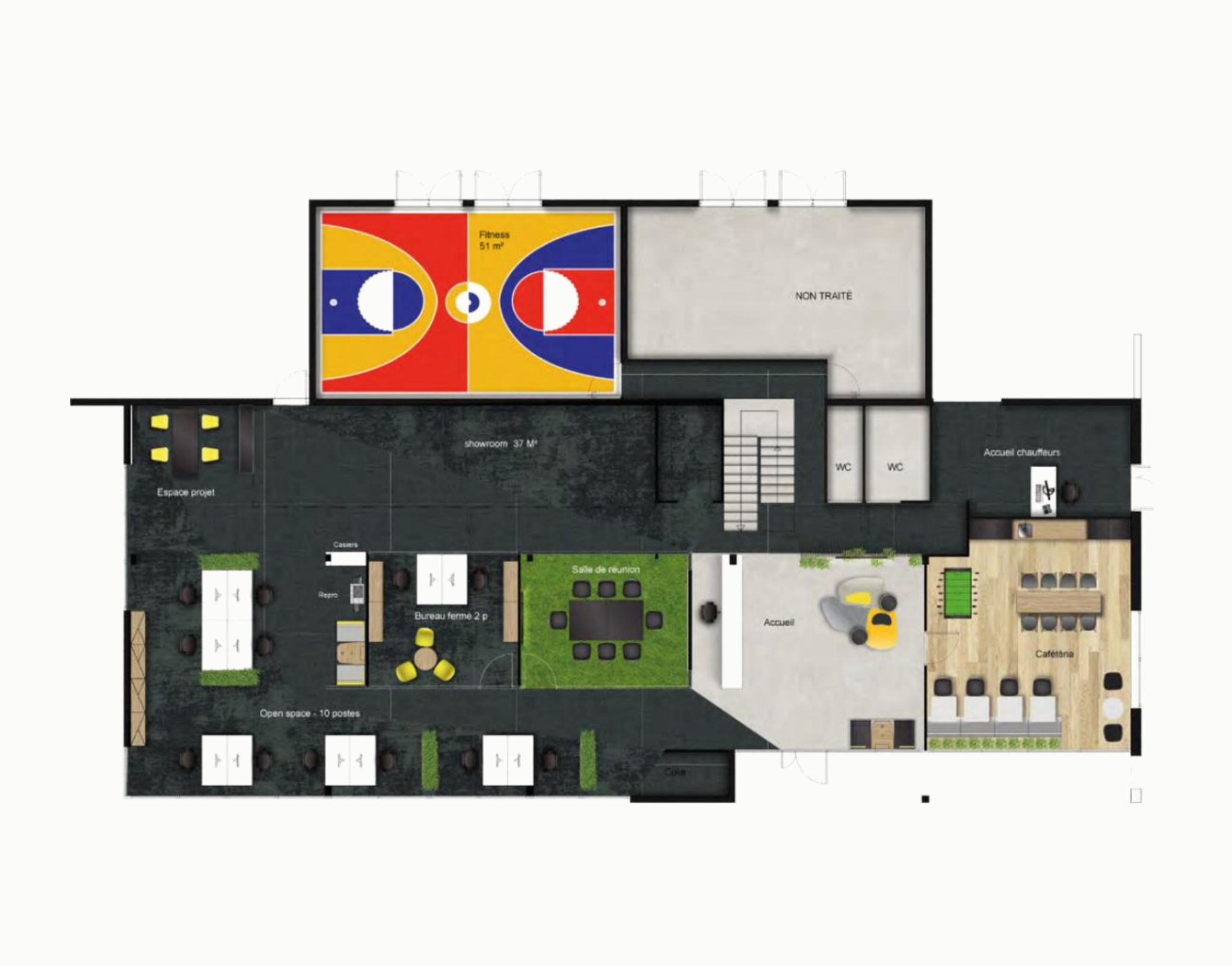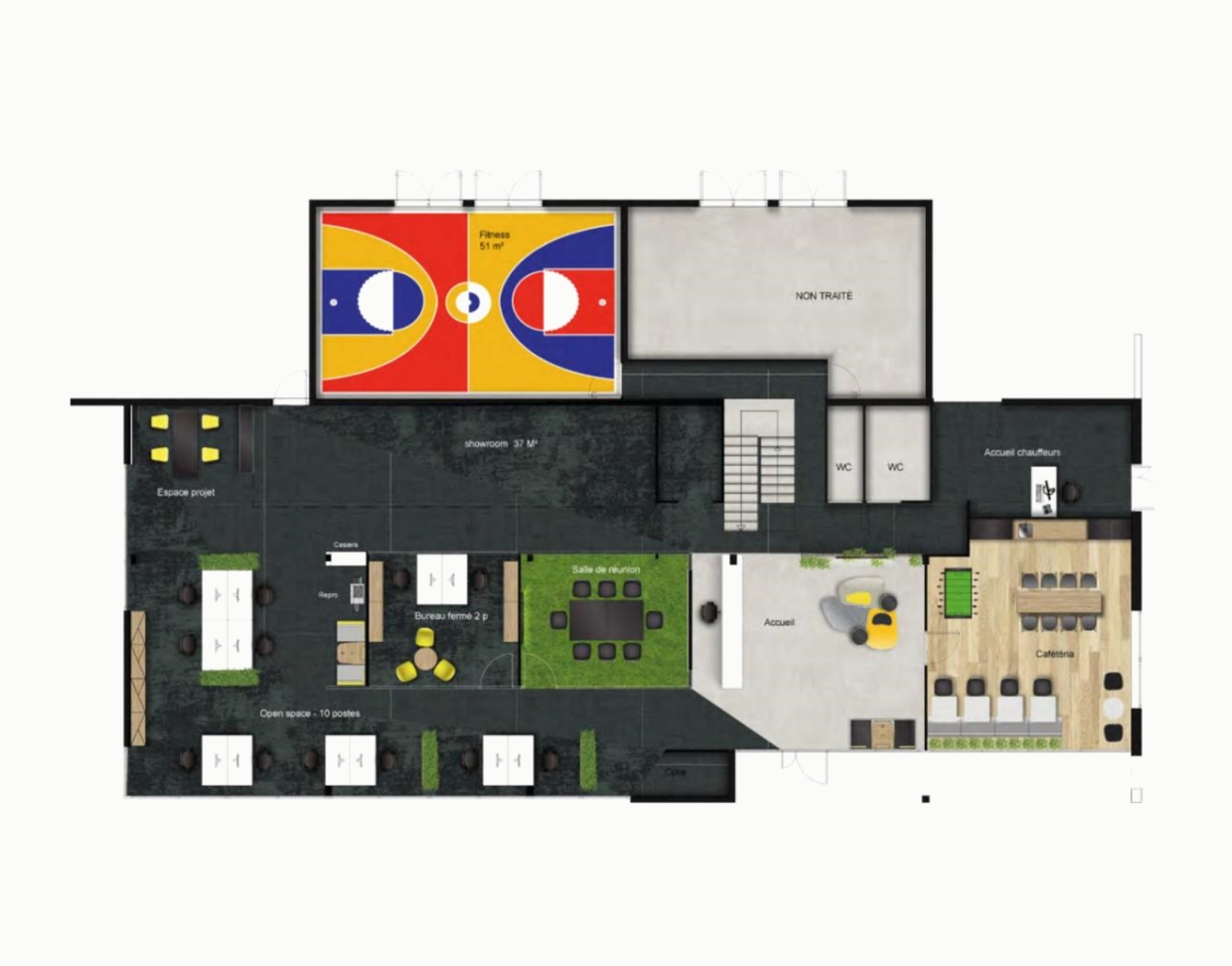 Main floor
The reception, a spacious and pleasant entrance
The Alcove, a space dedicated to visitors
The Village Square, a playful space to relax
The Workcafé, for eating, meeting and socializing
The Youth Wall, a wall of expression
The Gym: abs, treadmill, bike, weight training…
Showers for athletes
The Forum (meeting room for 20 people)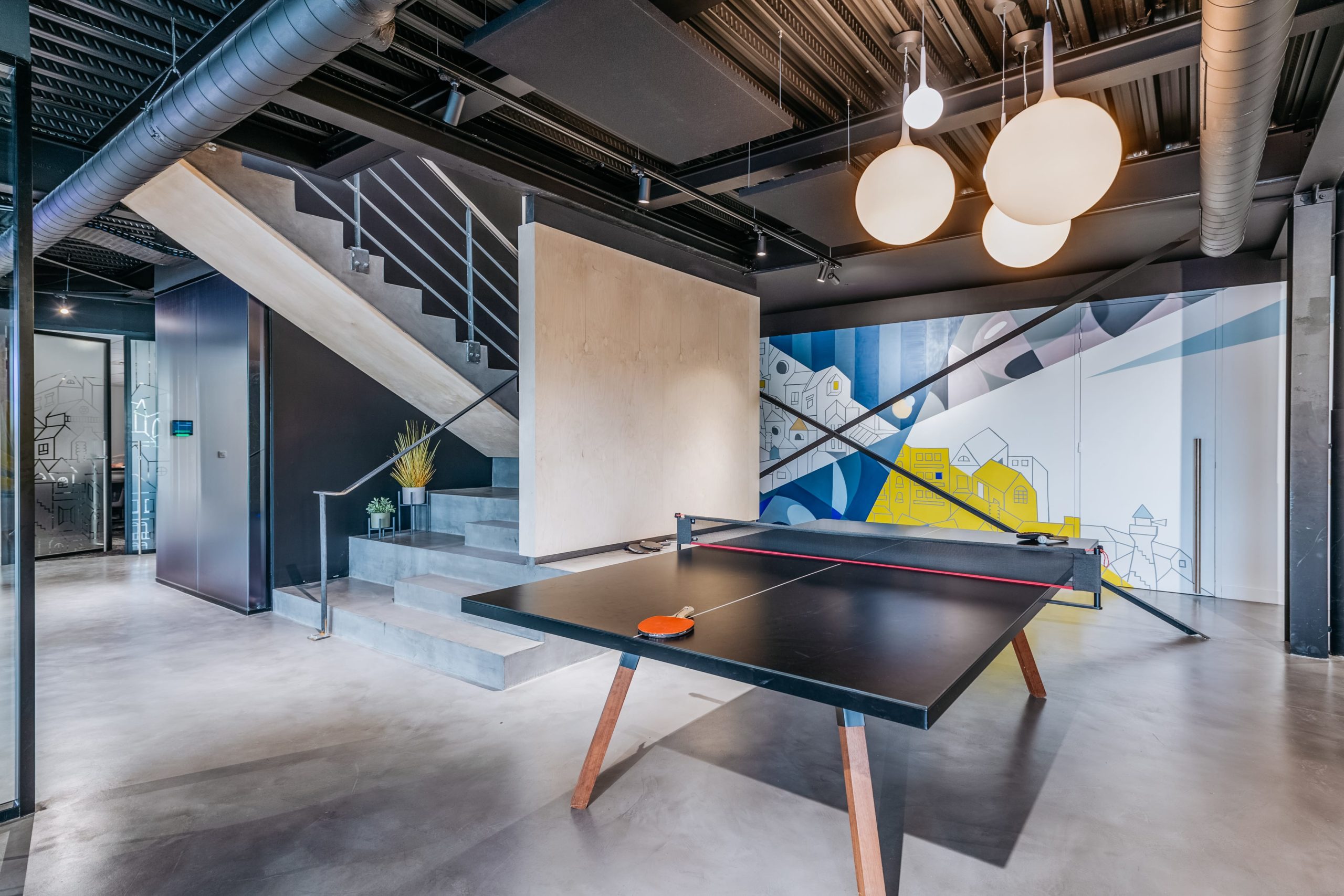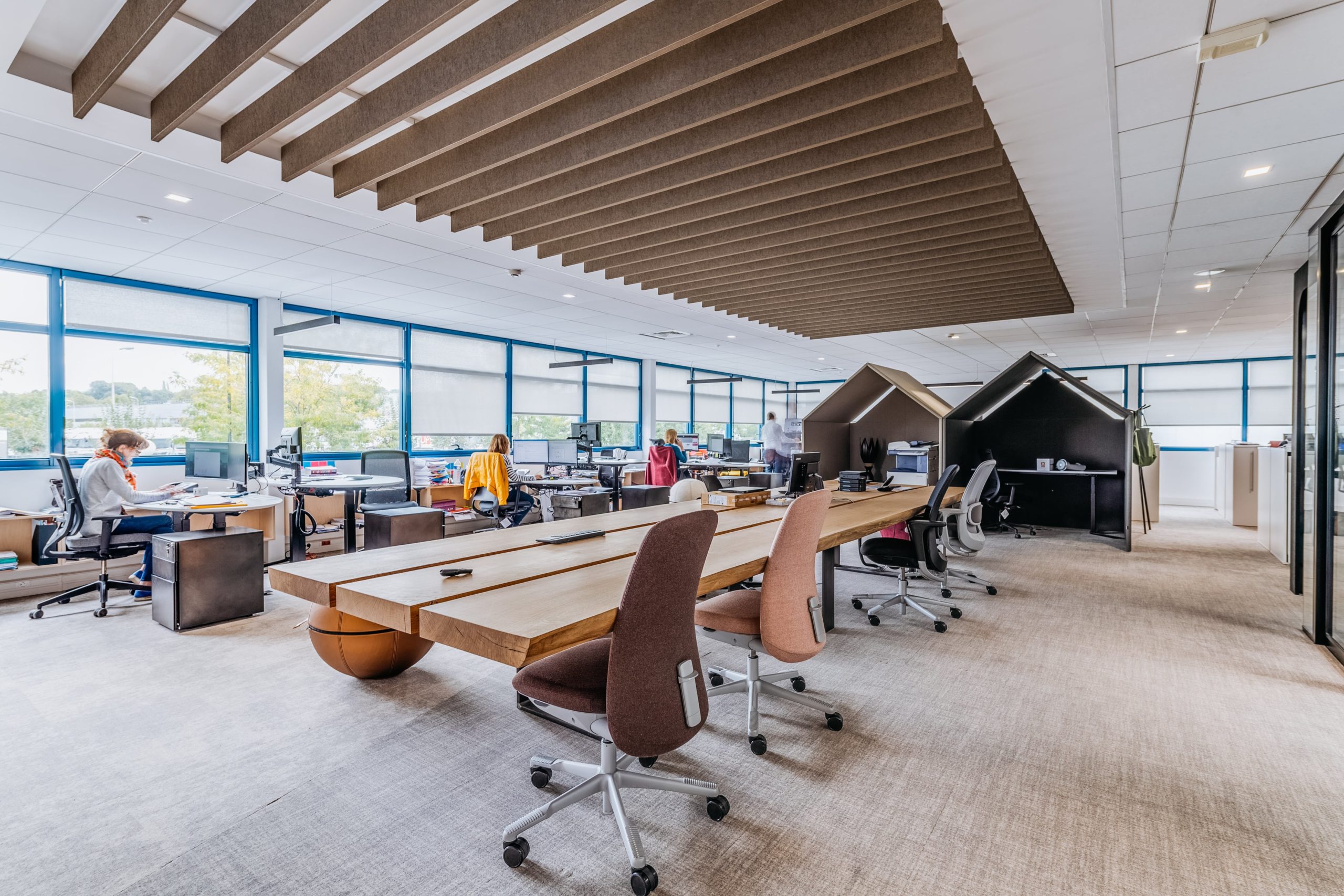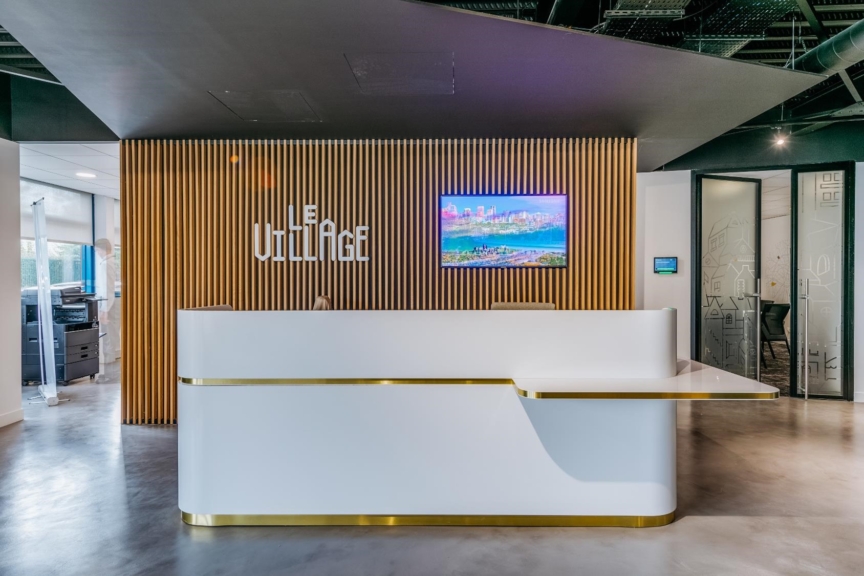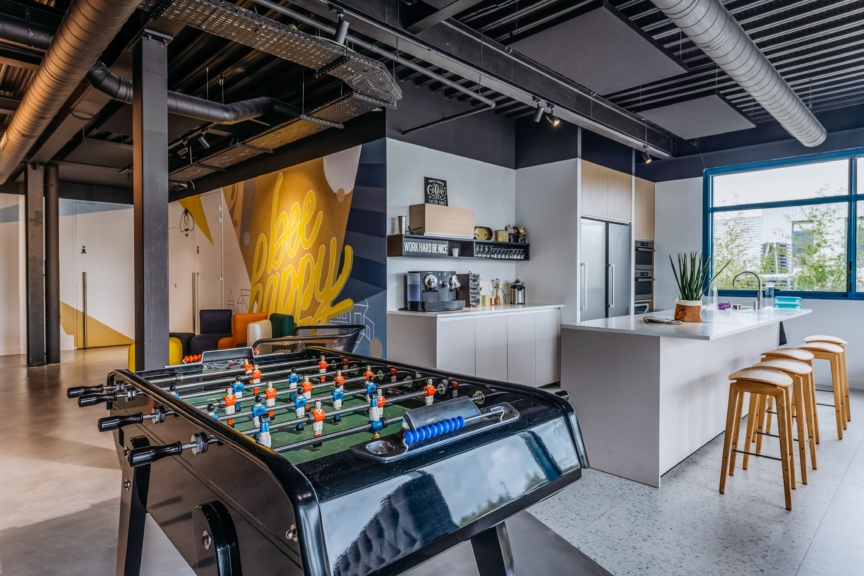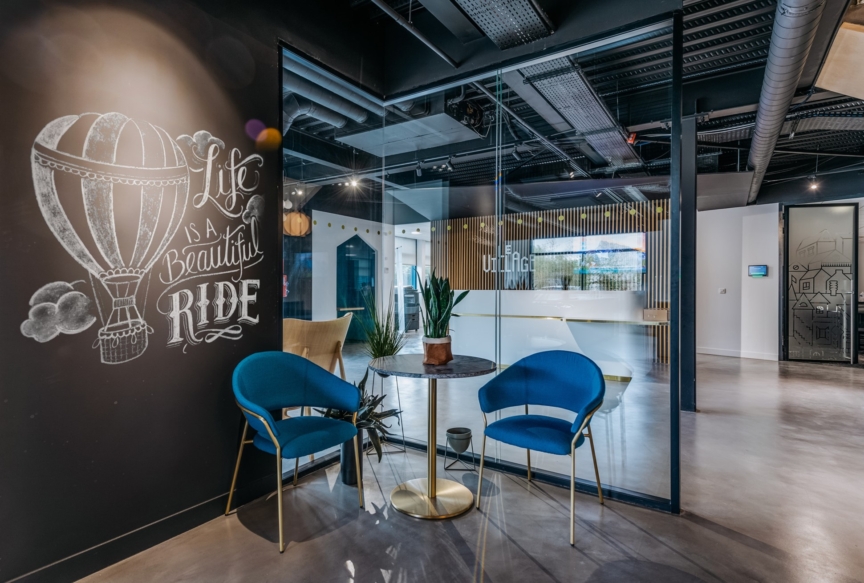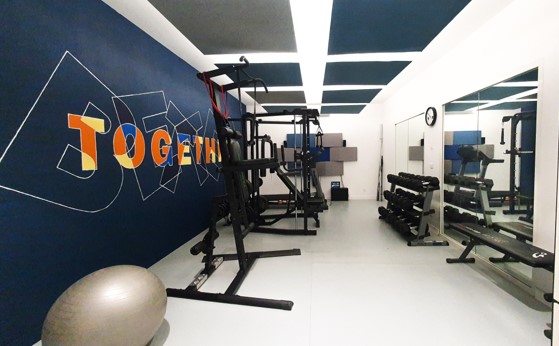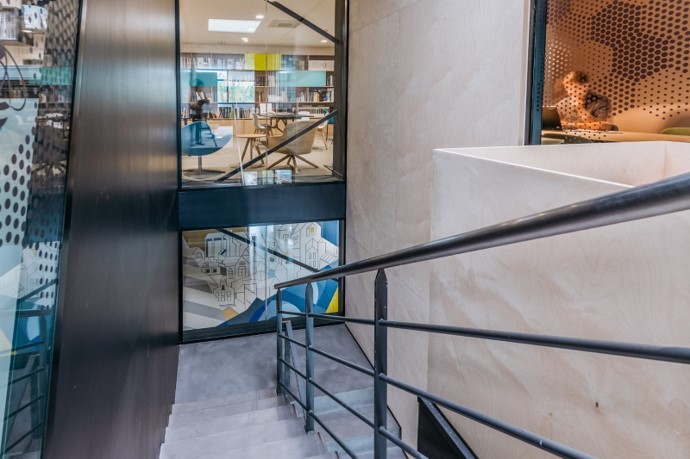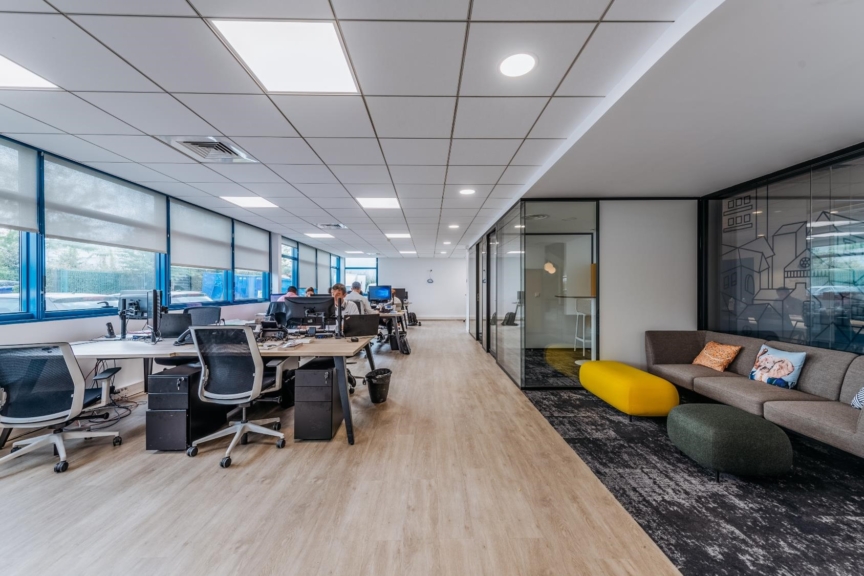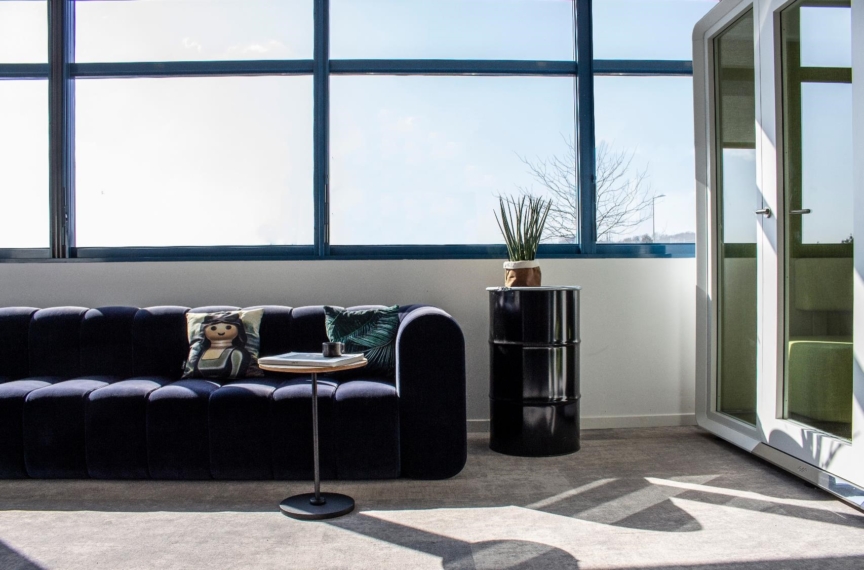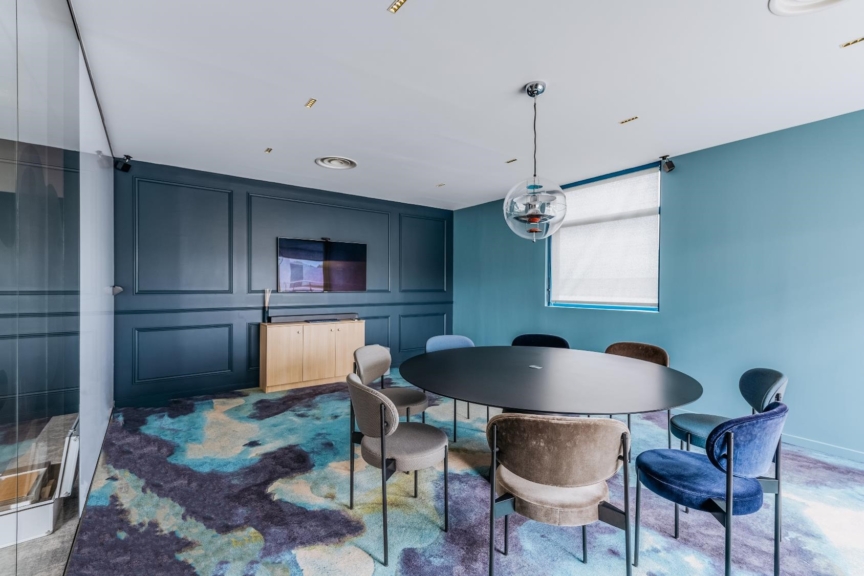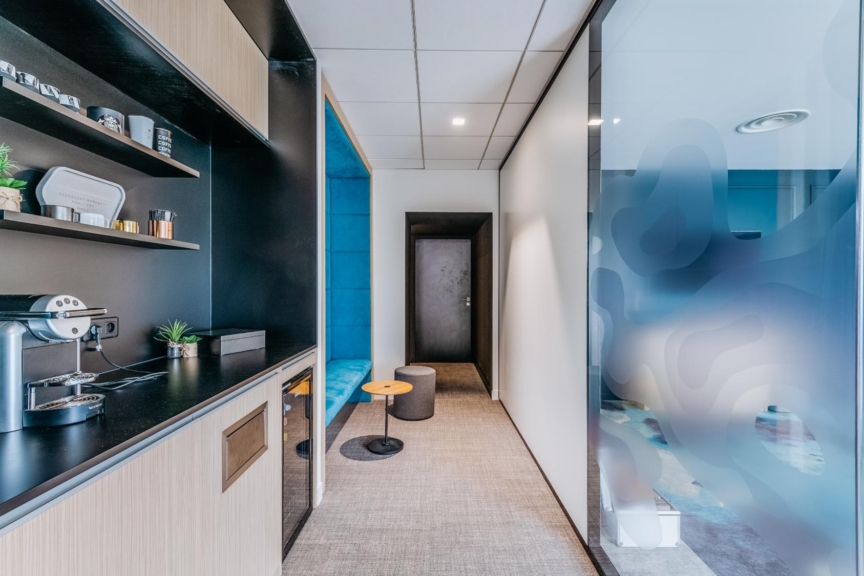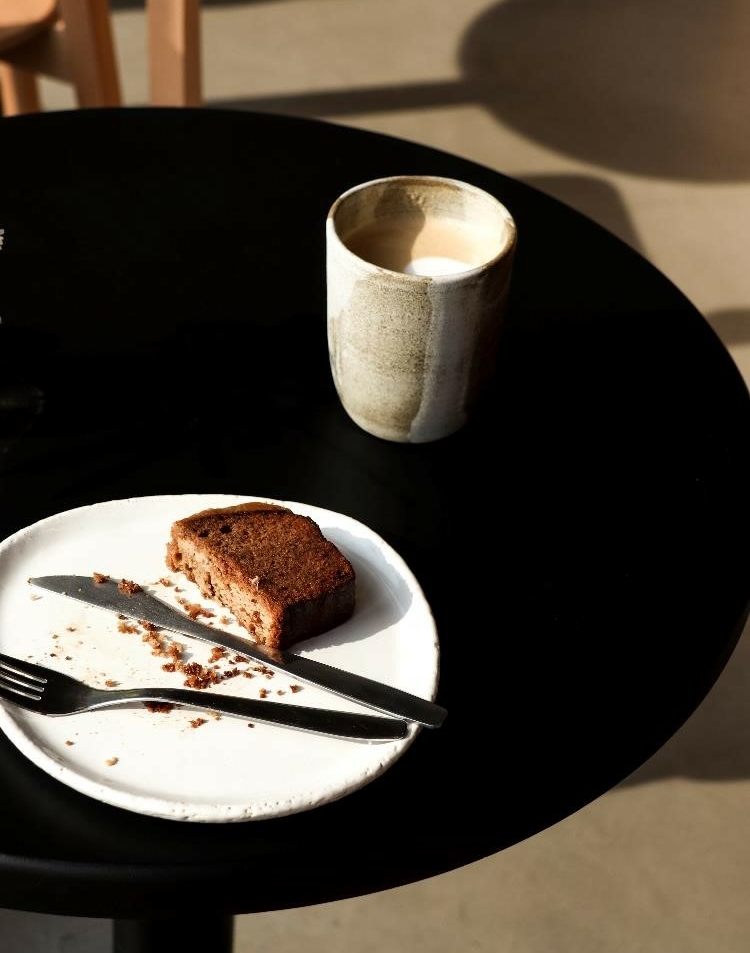 Book an appointment
Get inspired by visiting our design center.
Relax with a coffee and discuss your project.