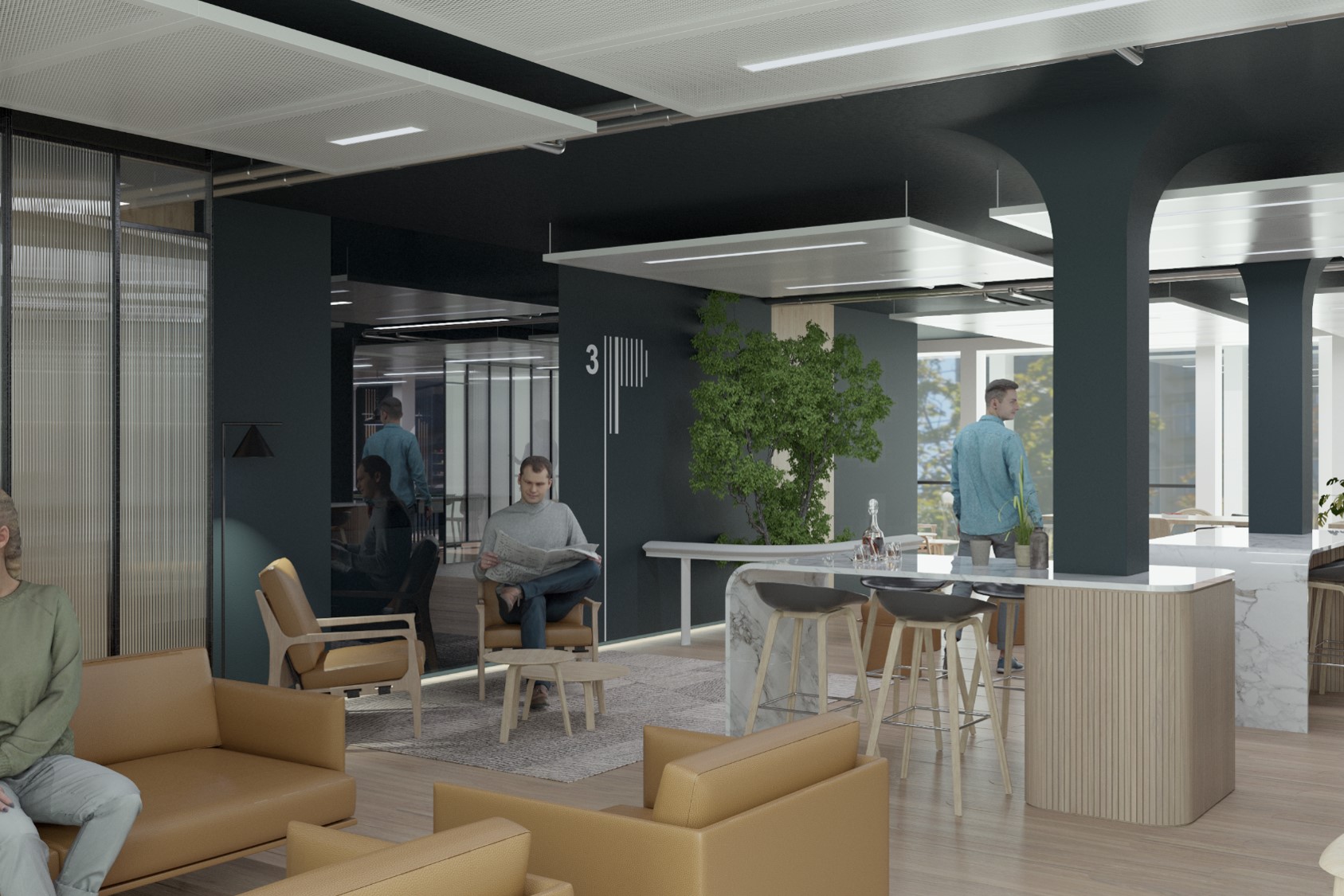 Our interior designers are talented.
Every project we undertake starts with us working with our clients to develop a strategy for their new workplace. For you, this means spending time with you, getting to know your business, your needs and your requirements. The skill and dedication we bring to this crucial first step is the foundation of our work and it makes all the difference.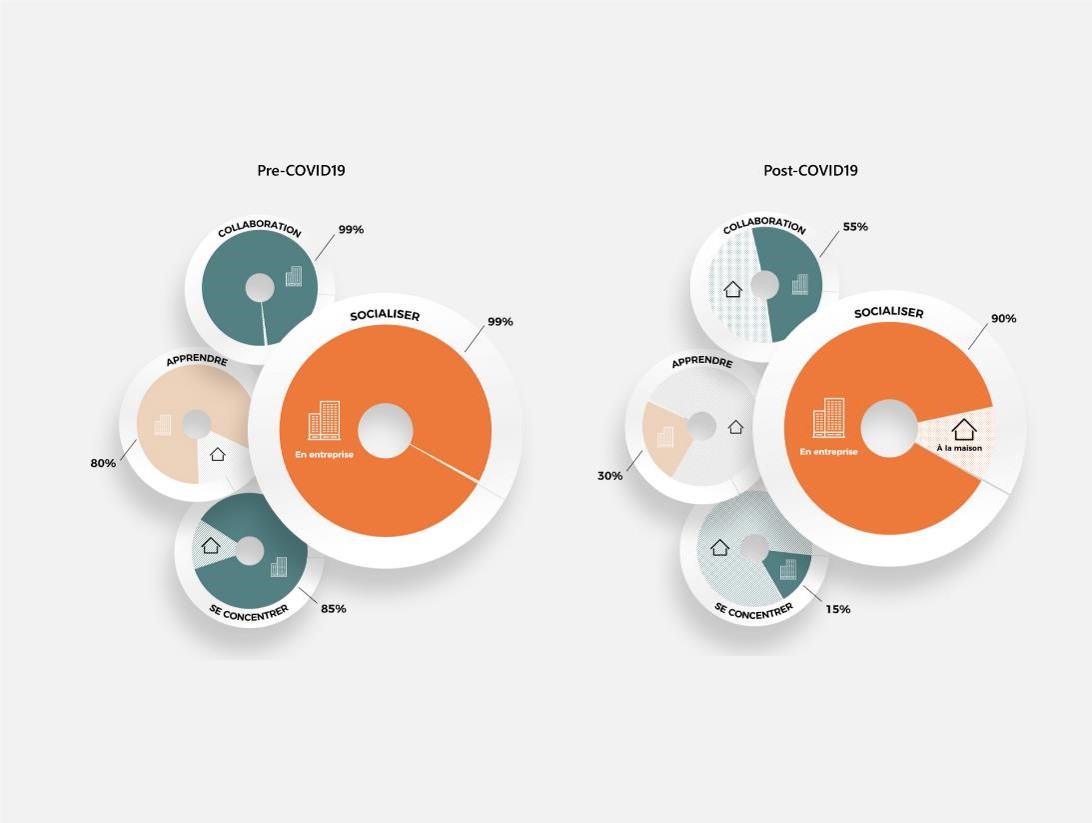 From information to storytelling
Our designers work with our strategy team to bring an inspiring story to architectural life based on the information collected, creating bespoke workplaces that are the perfect match for people, places and purpose.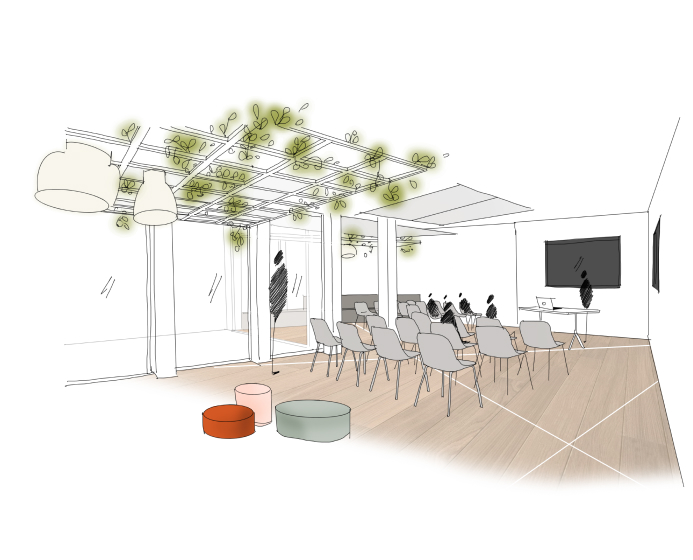 Design that adds value.
Too often described as a simple stylistic movement, creative design is a formidable tool for creating value. It helps develop a brand image and embellish our lives, since it has the ability to impart meaning to the environments it recreates.
For us, design is a strategic approach that allows us to imagine new ways of working at work and manage the necessary change. This is why we offer a global DESIGN360 solution that opens up and broadens the playground of our designers.
32% more productive
with a well-designed office fit-out.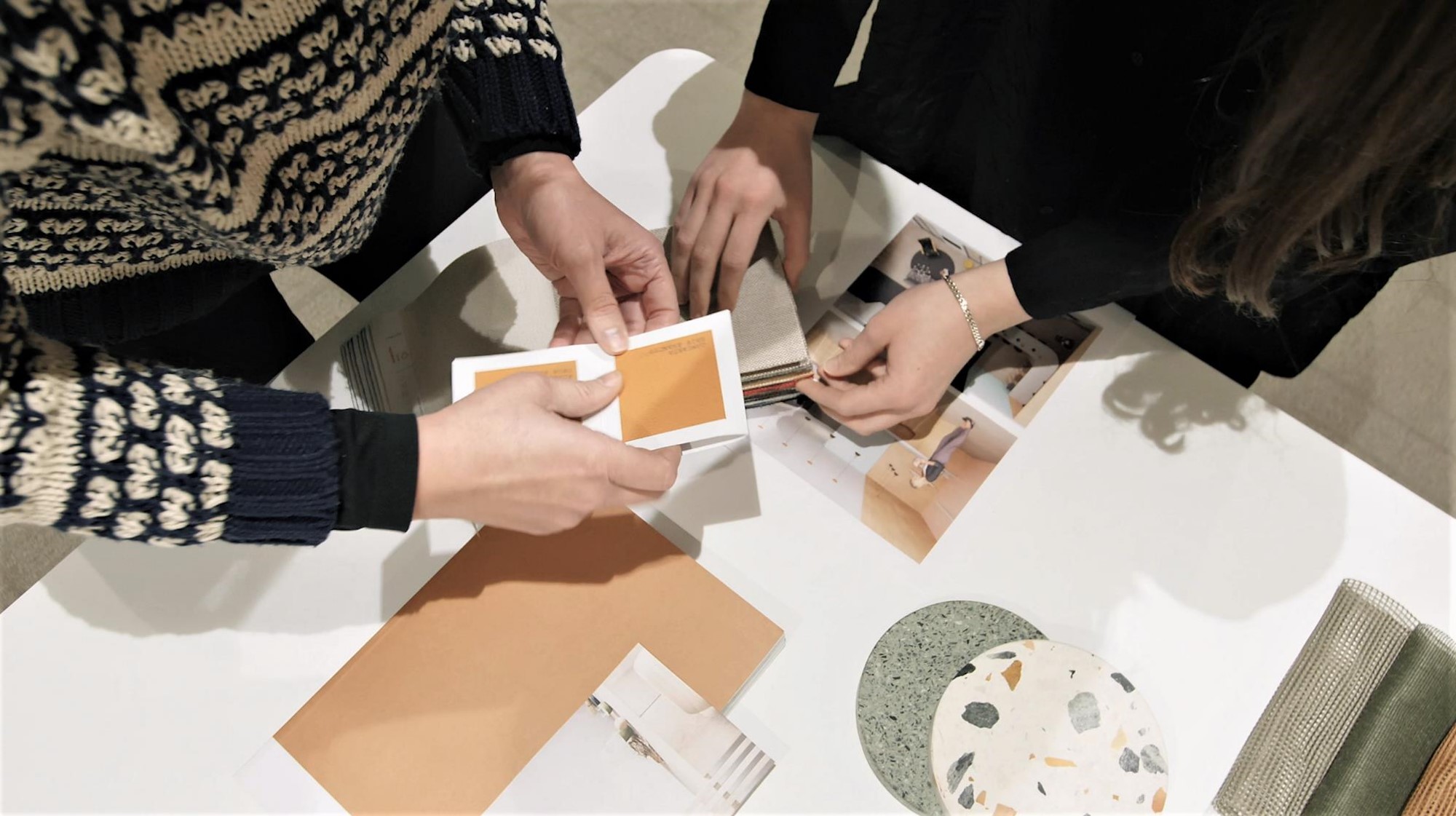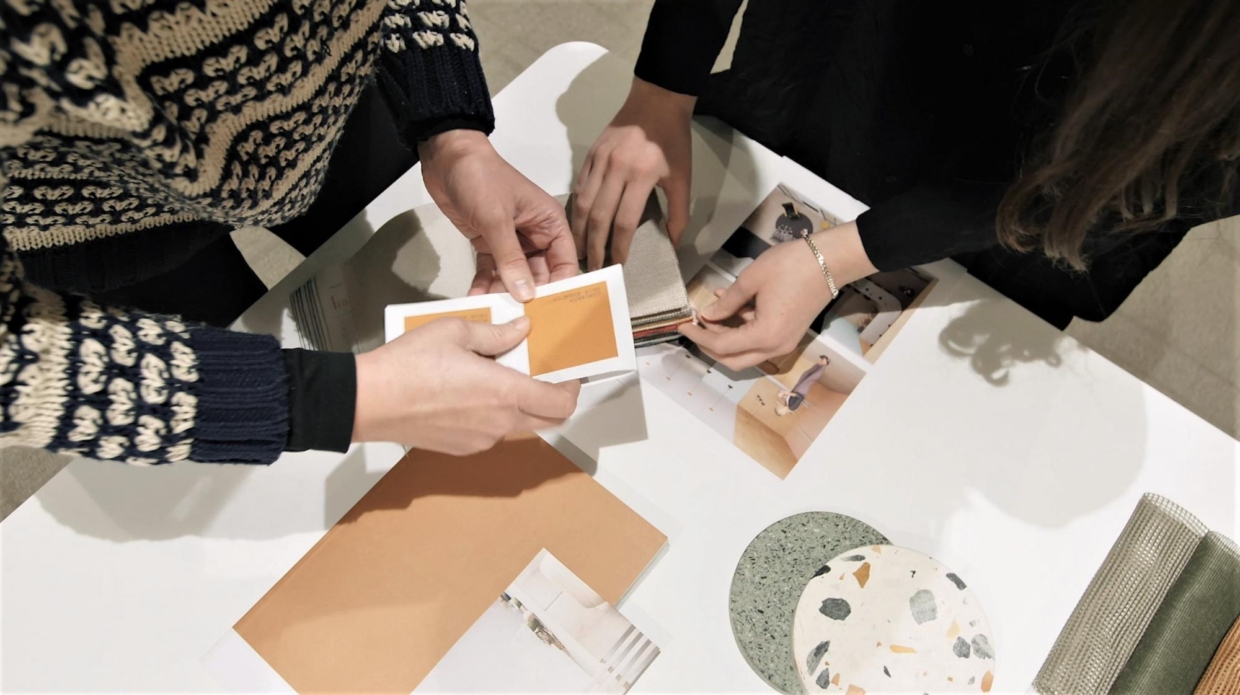 Interior design
We design office spaces with the aim of achieving a pleasing and functional workplace in perfect harmony with your company's DNA.
With our specific fit-out solutions, we optimize the use of space in your premises, enhancing your company's image.
Congenial workplaces are also a great incentive in the race to attract new talent.
We use colors and textures to change the appearance of an environment, as well as lighting and acoustics to increase user comfort.
When it comes to furniture, each piece plays a key role in the design.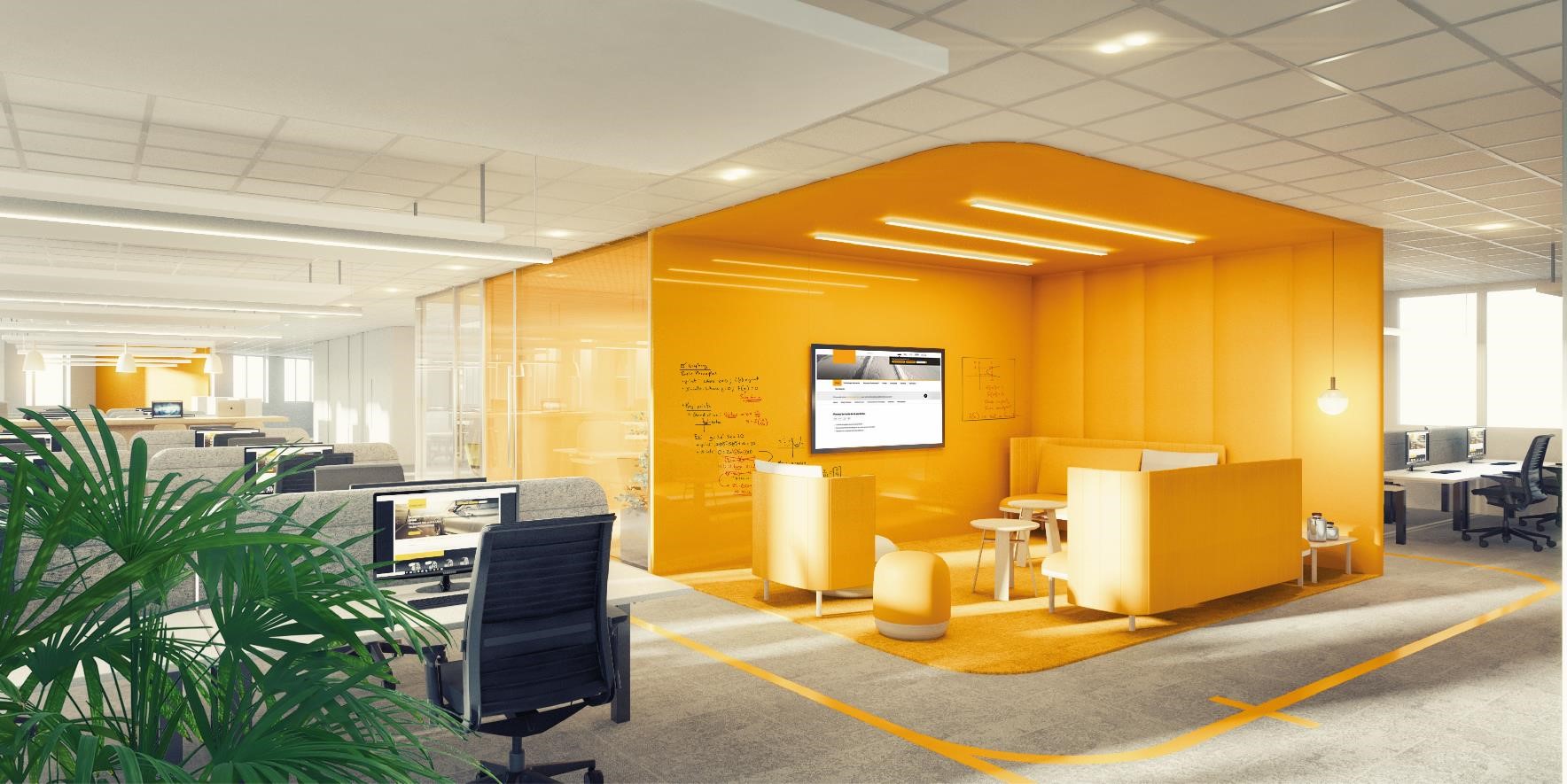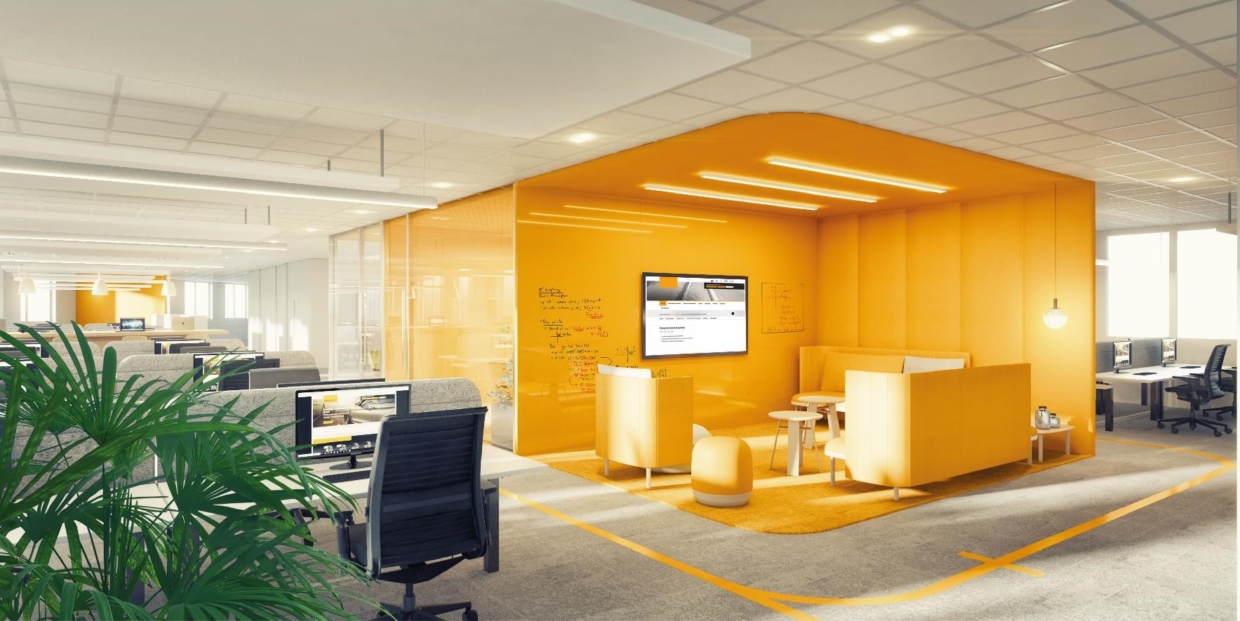 User experience
We work with one obsession: the user. We capture their habits and your company image, making sure that both are reflected in your project.
Understanding how the physical environment affects the user is essential to meeting their needs. With this in mind, our designers seek to convey both physical comfort and psychological relief, while maintaining superior quality and functionality.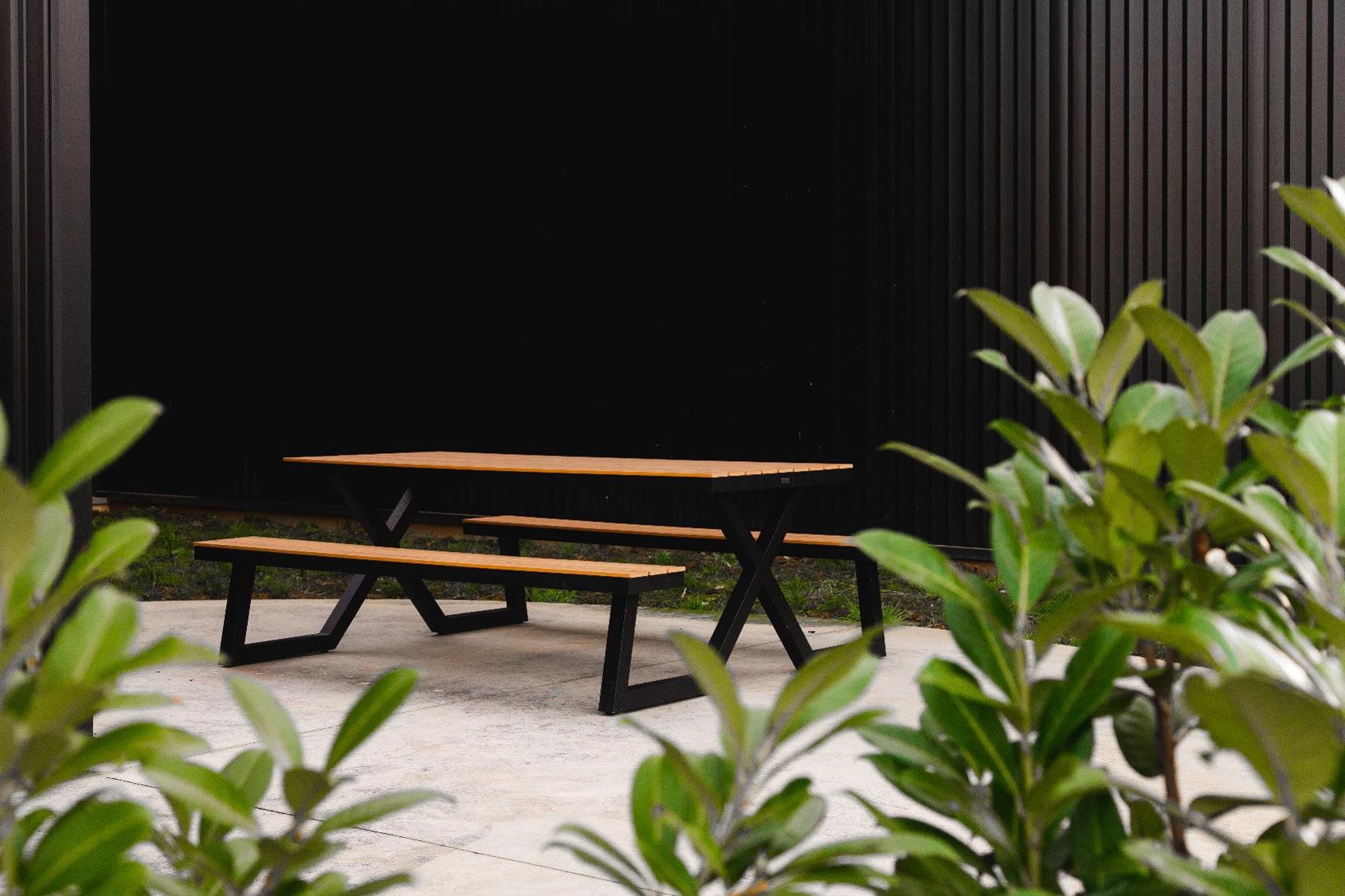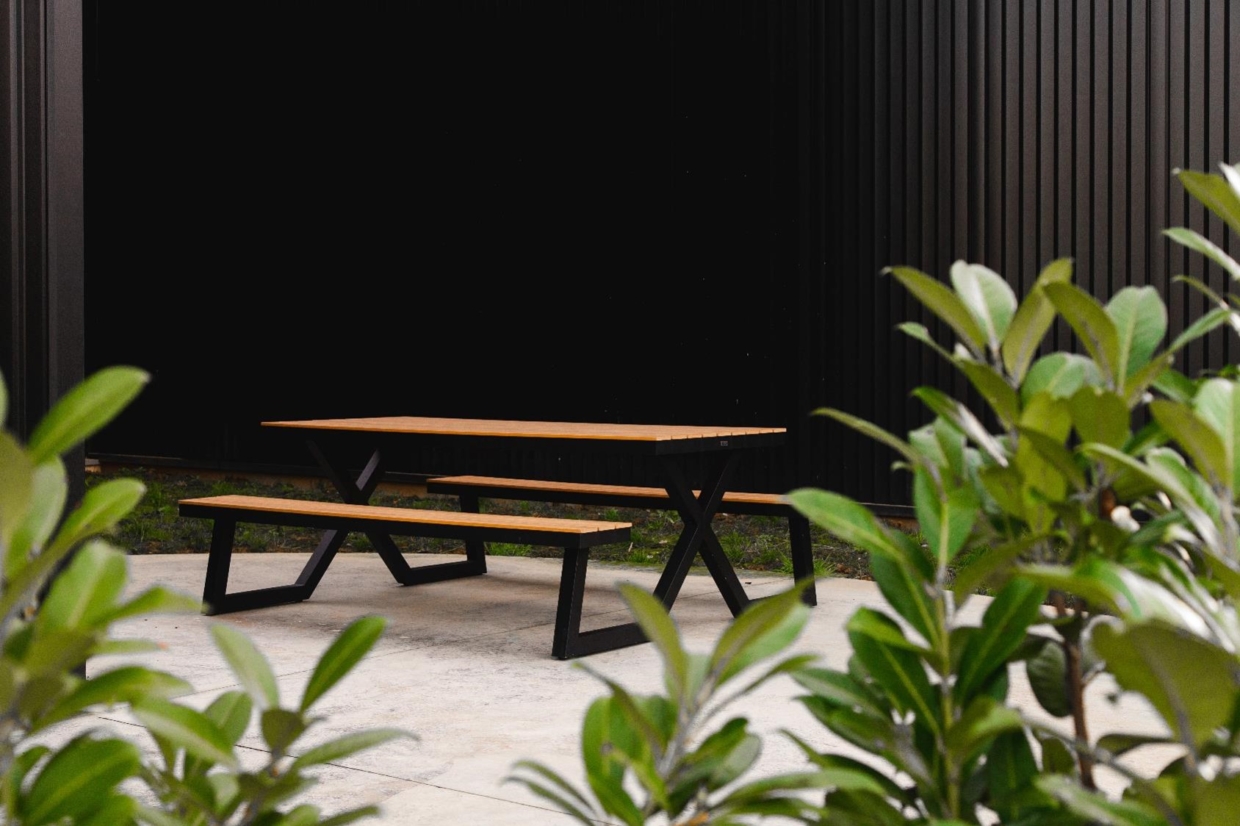 Sustainable design
We are aware of the challenges and benefits of a more sustainable approach to business and work on projects with environmental certification targets such as BREEAM, HQE and LEED.
Digital solutions
The digital dimension, which has been vital since COVID, makes it possible to manage real estate resources and encourages the different uses of a space. A cafeteria becomes an informal meeting room. We optimize square meters. We improve collective comfort.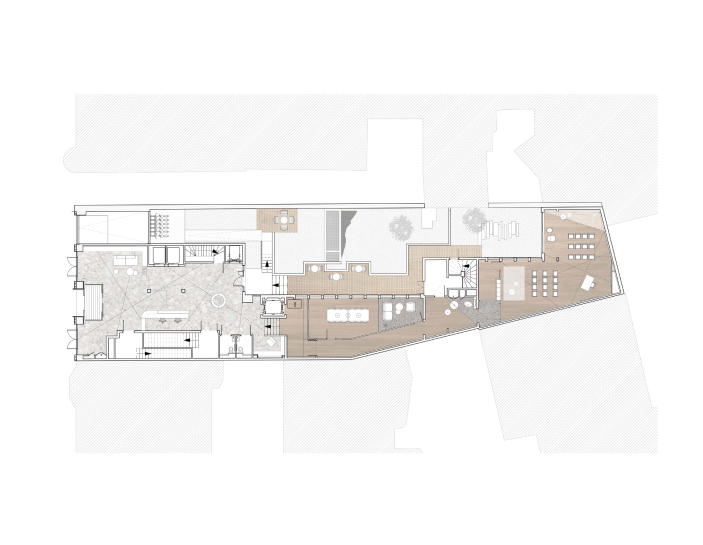 BIM (Building Information Modeling)
The implementation process must be as direct as possible, so we work directly in 3D with state-of-the-art software. This process facilitates collaboration with BIM partners and allows us to achieve consistency in the plans during all project phases.
What's so unique about our design approach?
We look holistically at the challenges and opportunities you face as a business and then define the strategic framework. That's why our strategy, design and development teams are so closely intertwined and productive.
Contact us
"Every architectural concept starts with a good story."
See the other DESIGN360 phases