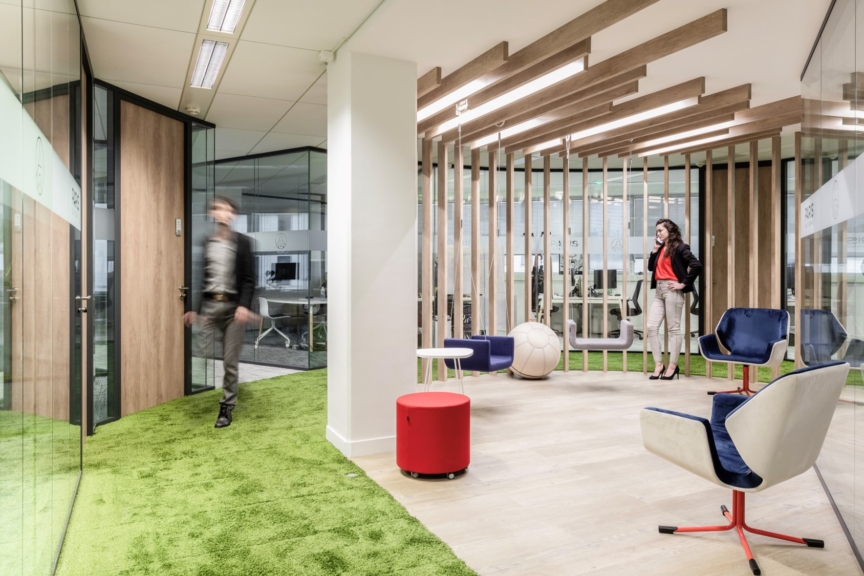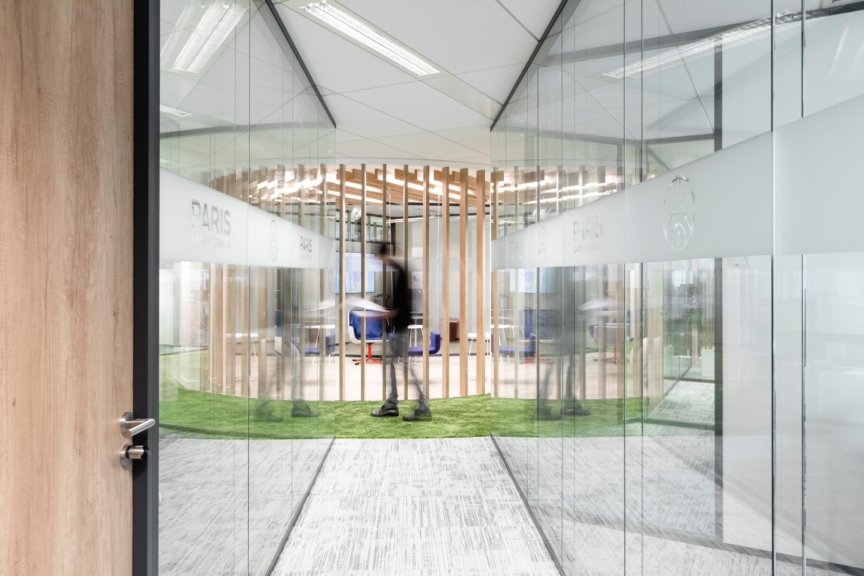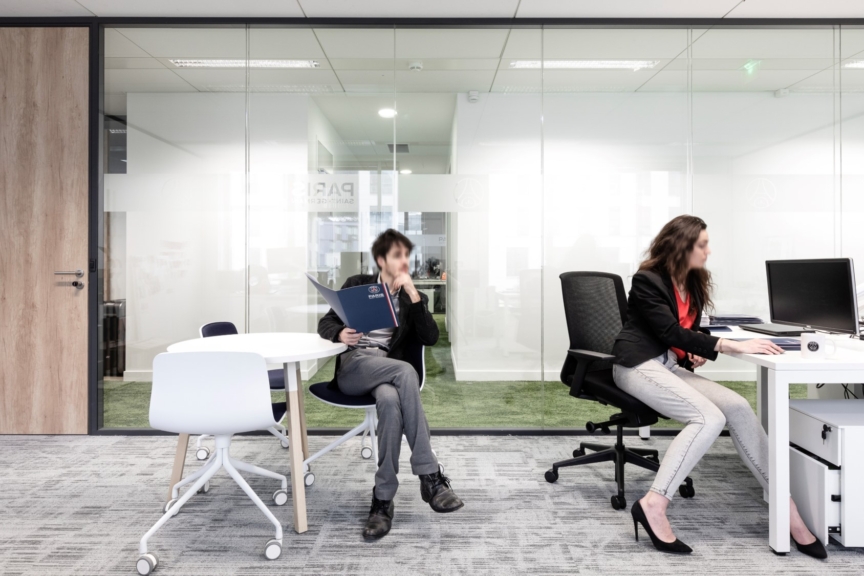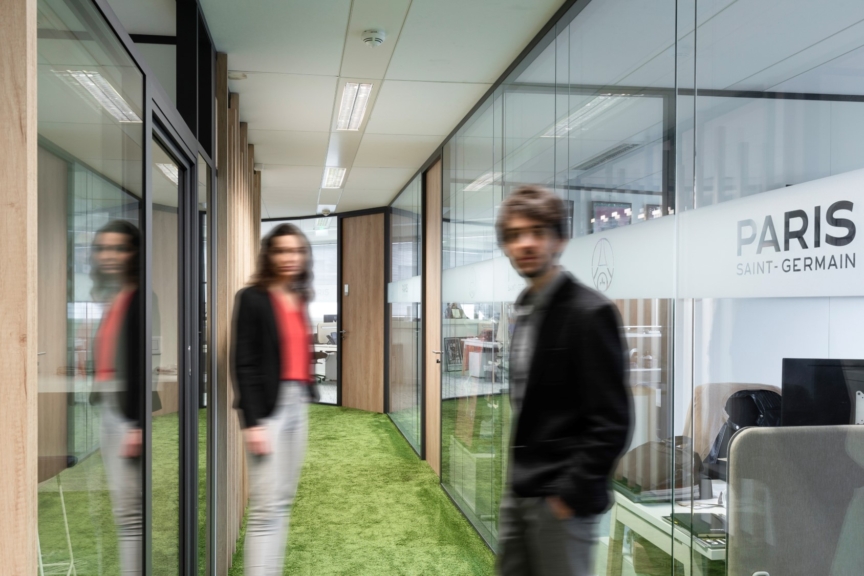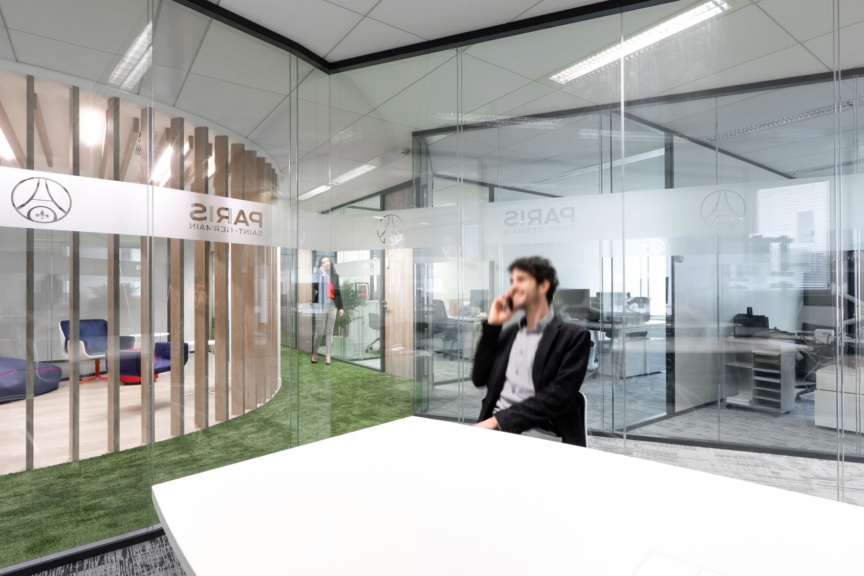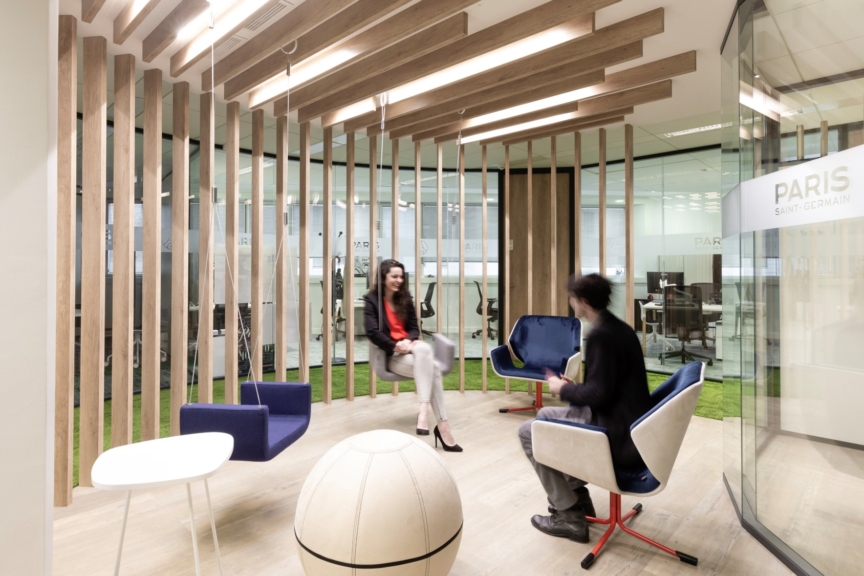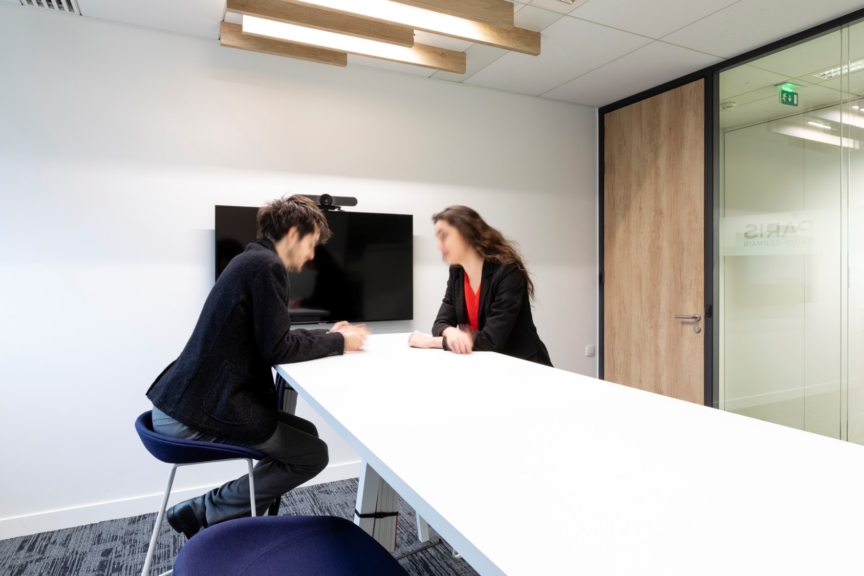 Paris Saint-Germain was created in 1970, and since 2011, it has transformed itself to become one of the best soccer clubs and one of the leading sports brands in the world.
For its La Factory headquarters in Boulogne-Billancourt, the PSG management wanted to redesign a floor of 60 employees, to make it a place of well-being at work, while taking up the codes of the club. PSG hired ARCH.DESIGN to carry out a Design & Build project during the fitting out of their premises.
Our interior architects designed spaces based on the harmony of forms and materials with an organic dominant, and our works teams + furniture realized a turnkey site. This concept expresses a continuous movement, with the effects of partitions, ceilings, floors and furniture, and is illustrated at the heart of the plateau to radiate throughout the spaces. Communication, sharing and collaboration are encouraged in a warm, relaxed and elegant atmosphere.
ARCH.DESIGN is honored to have become a full partner of the Paris Saint Germain, receiving the regular trust of their leaders.