Design Inspiration –
BNZ Partners Centre Offices, Wellington
12 April 2022 – 6 minutes to read
Unispace have recently completed the office design for BNZ in Wellington, New Zealand. The next evolution of the Partners Centre is a playful yet highly functional space with sophisticated digital integration.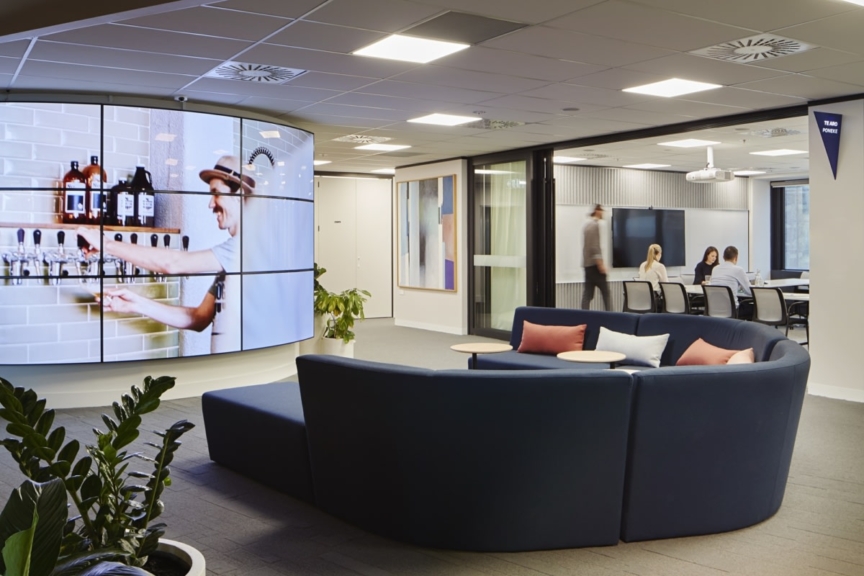 Crédit : Office Snapshots
To support BNZ's unique selling proposition, Unispace worked closely with the team to design a collaborative space where BNZ can work with, support and interact with clients.
This project was an opportunity to design the latest iteration of the BNZ Partners Centre experience and deliver the next leap in tailored customer-centric service.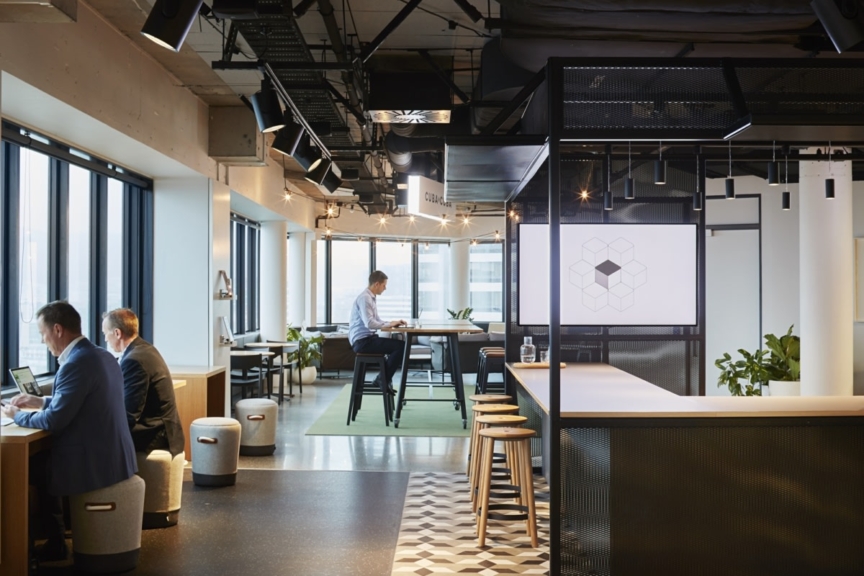 Crédit : Office Snapshots
The result is a bold, welcoming environment that focuses on experience as well as function. The playful design brings the city of Wellington to the Partners Centre, representing the city's vibrant culture. The space includes a dedicated coworking lounge, meeting rooms, event space, cafe, collaboration zones and focus areas, each representing notable landmarks and street names.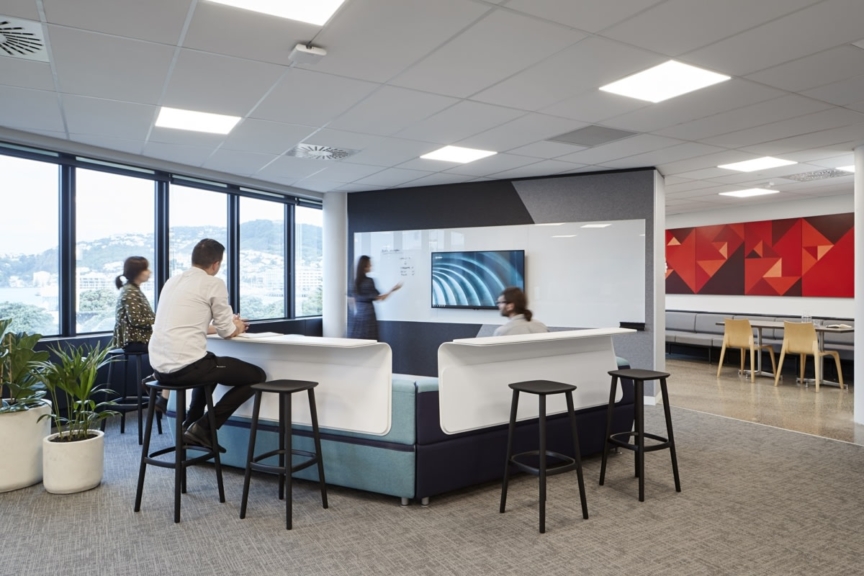 Crédit : Office Snapshots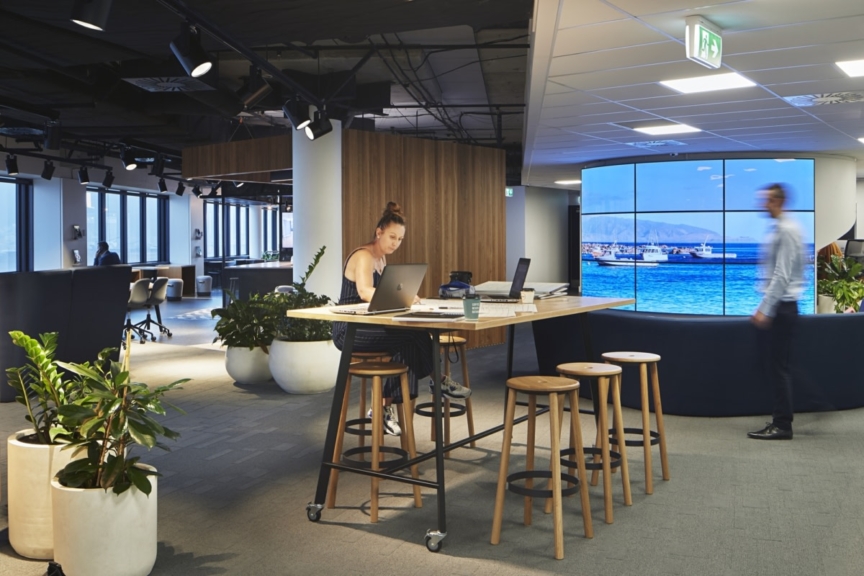 Crédit : Office Snapshots
Unique touchpoints respond to the needs of BNZ clients to elevate their experience; from a dedicated on-site concierge to immersive technology solutions that allow users to connect at any work setting, with any device.