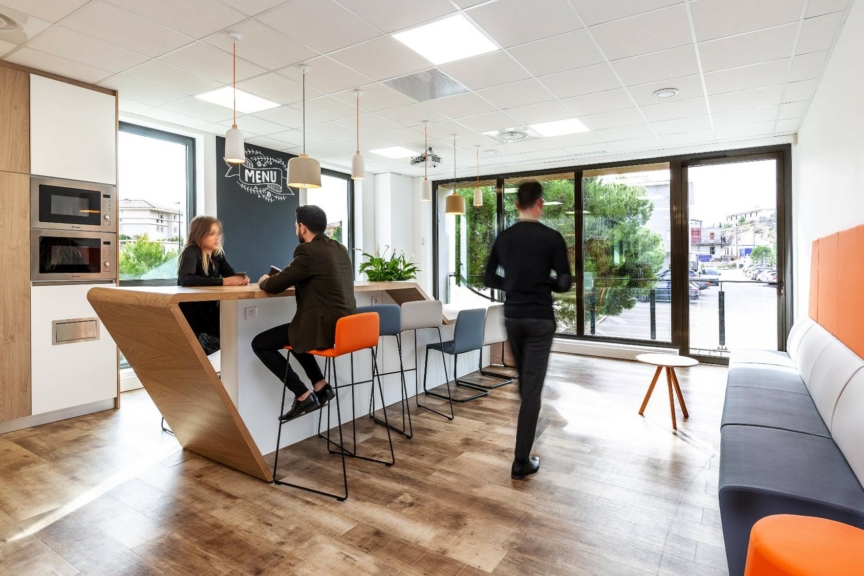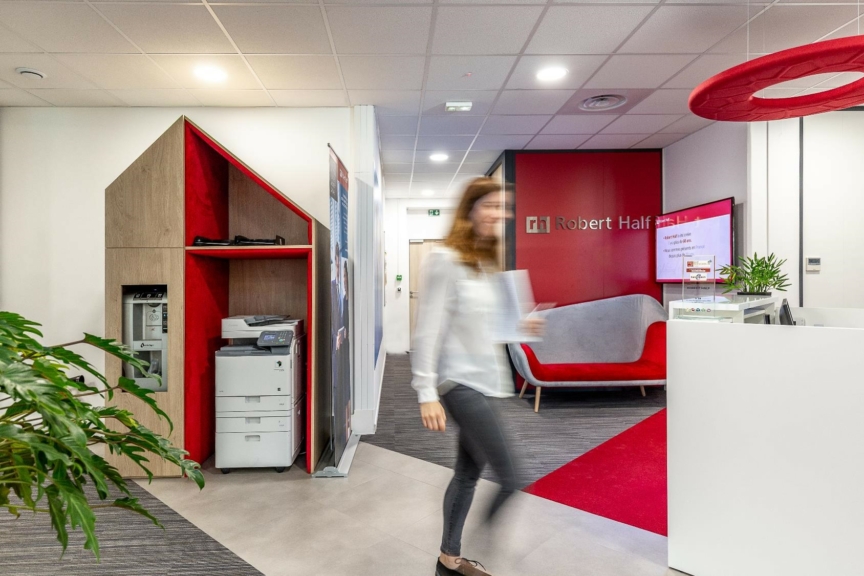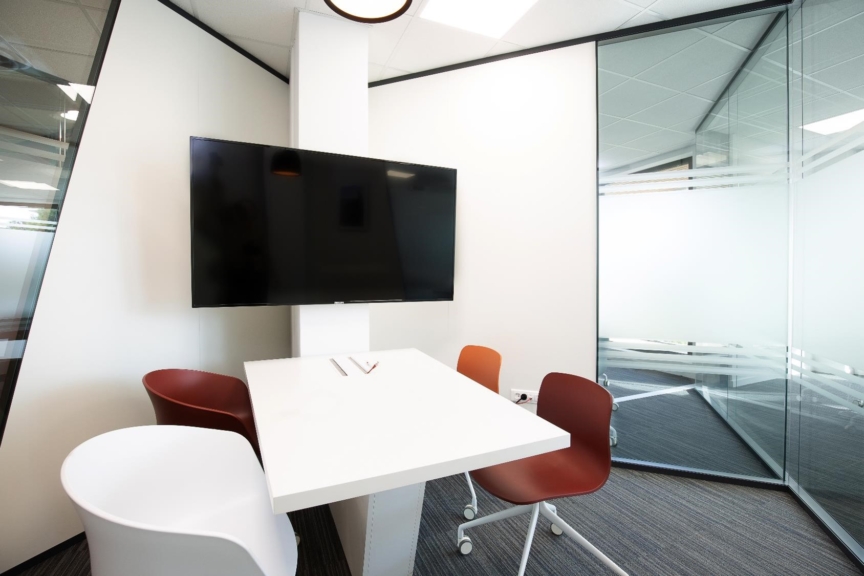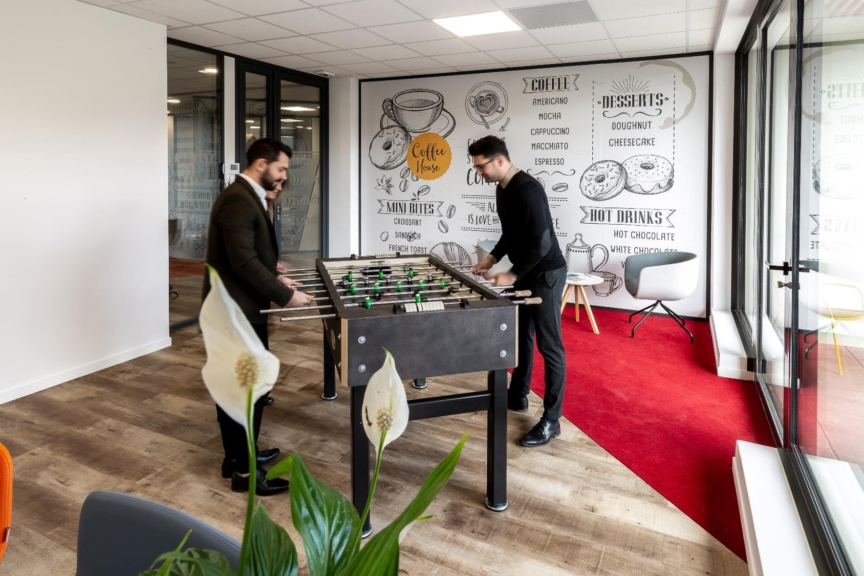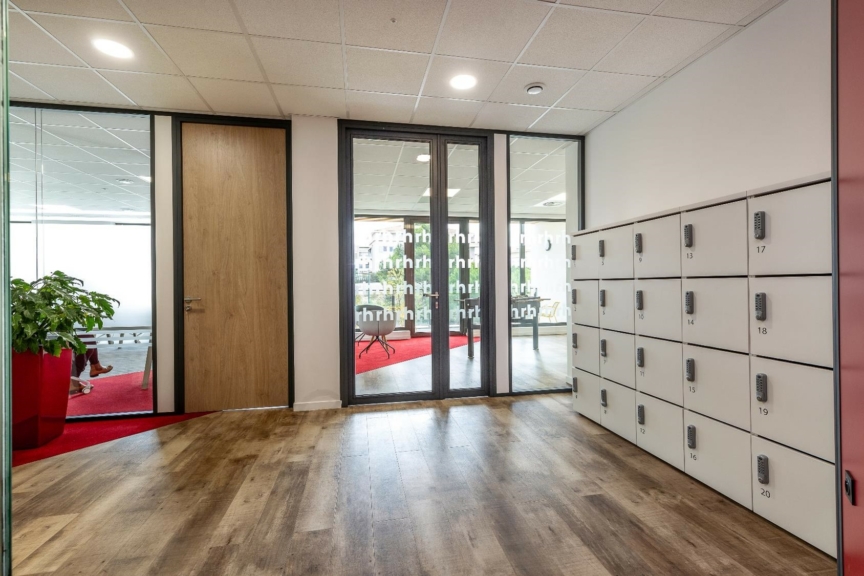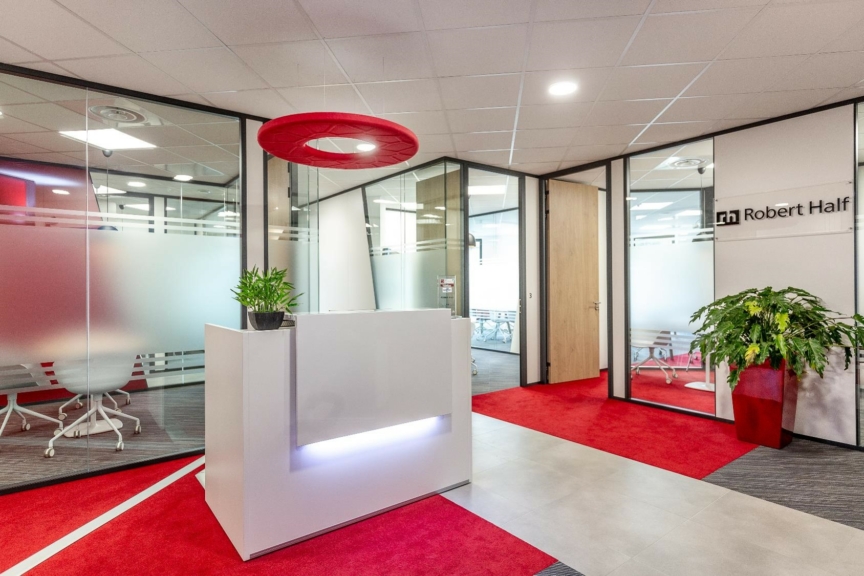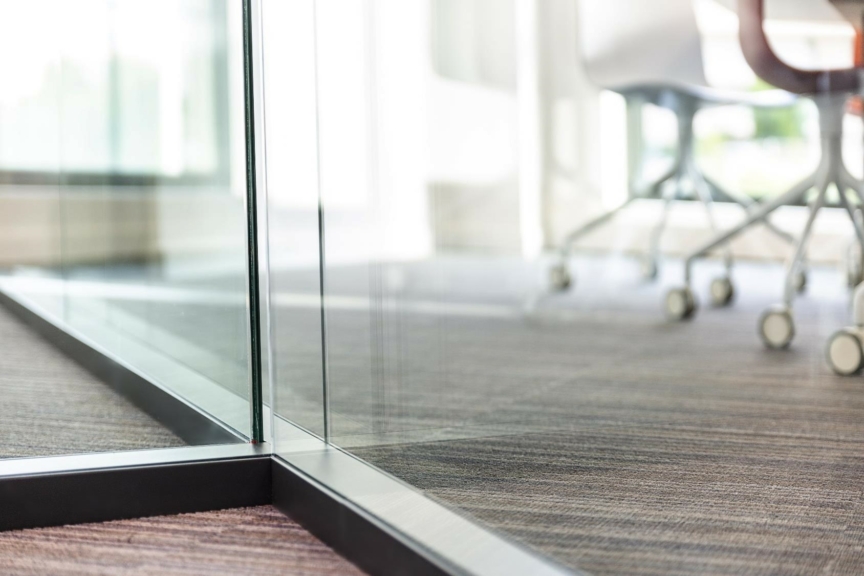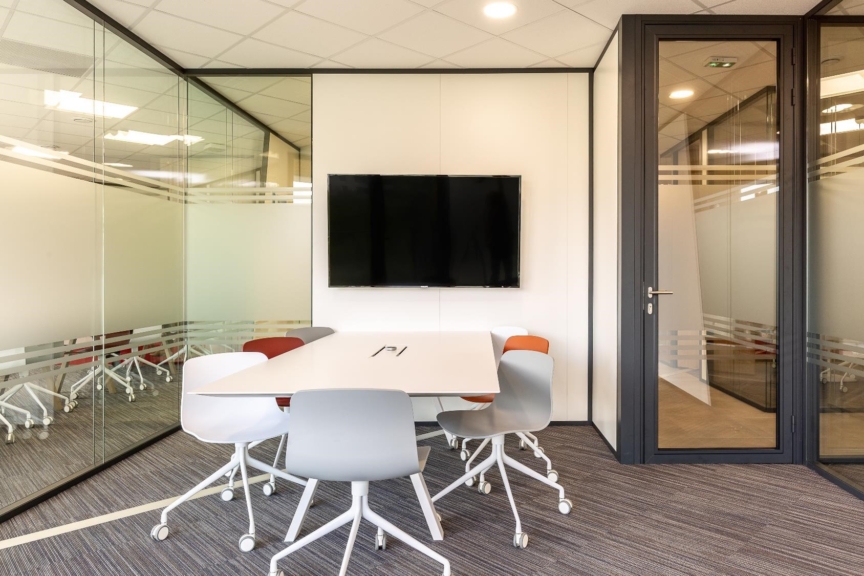 Robert Half International is the world leader in specialized recruitment, particularly renowned for the quality of its services and its ethics.
Having called upon ARCH.DESIGN for the Design & Build of their offices in various cities of France, Robert Half wanted a turnkey fit out for this particular office in Aix-en-Provence, using the same architectural charter and quality materials as in the Paris buildings. Using rich wood tones mixed with white and the red of the RHI charter, whether in the floors, doors, removable partitions, hanging fixtures or furniture, our interior architects have designed a bright, warm and versatile office layout, allowing employees to choose their workspace according to their task.
"The offices in Aix are particularly well done. We immediately felt comfortable and operational. Our clients and candidates who visit regularly are amazed by the design and practicality."
Our construction and furniture teams then completed the project in a timely manner. This new hub also allows them to exchange and socialize in order to recharge their batteries and work informally, notably in the large cafeteria that gives access to the outdoor terrace and relaxation/babyfoot area.