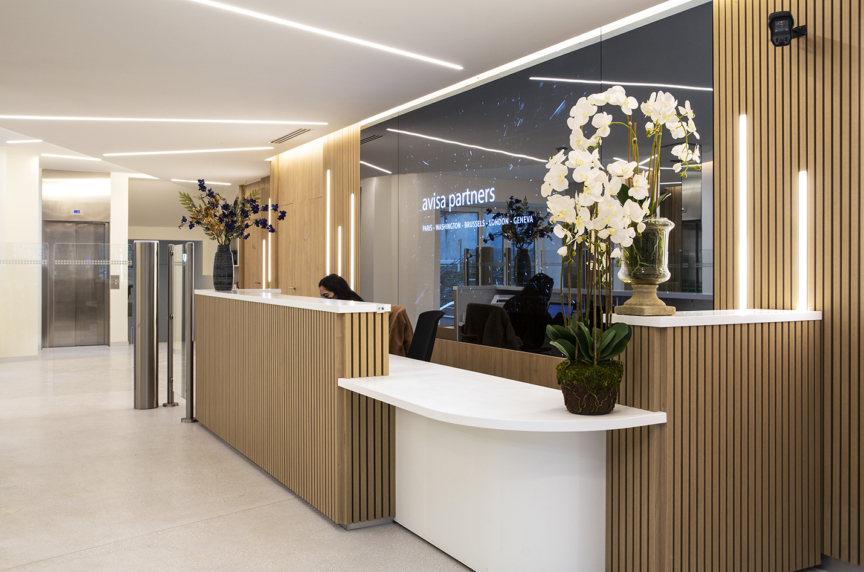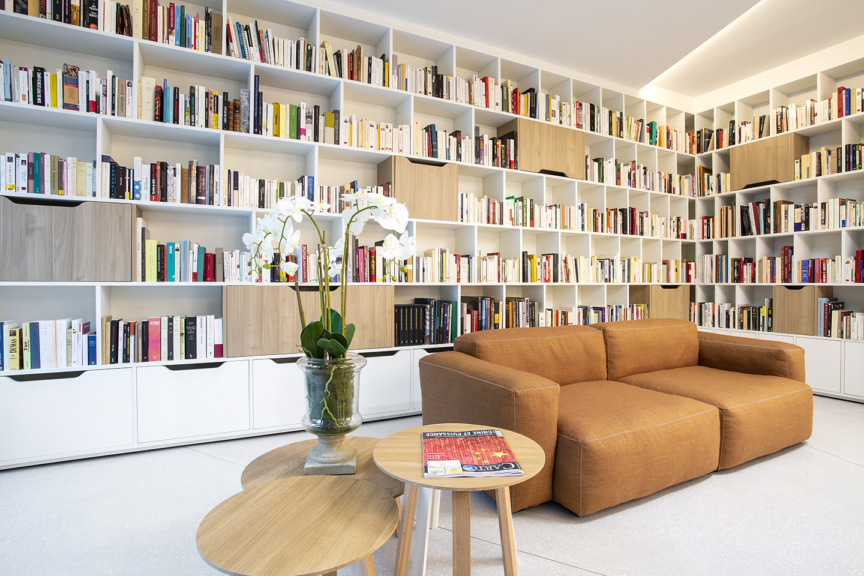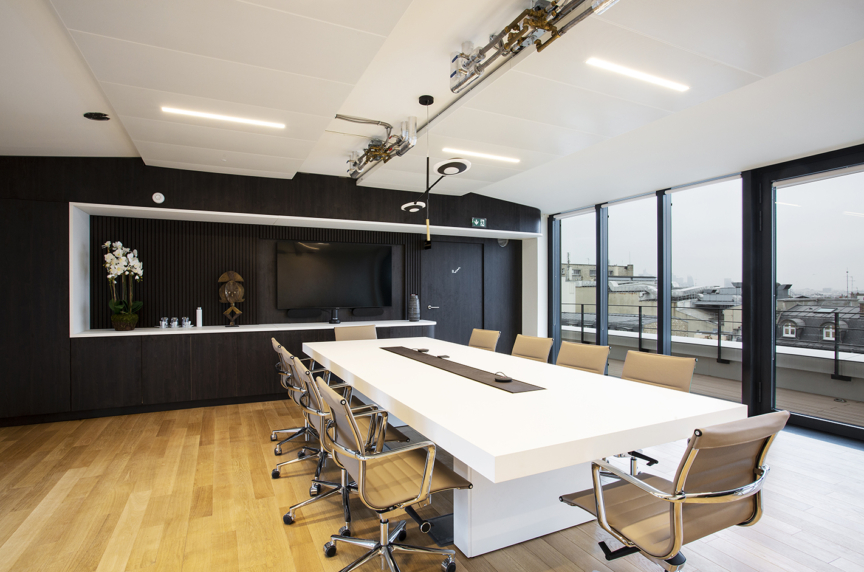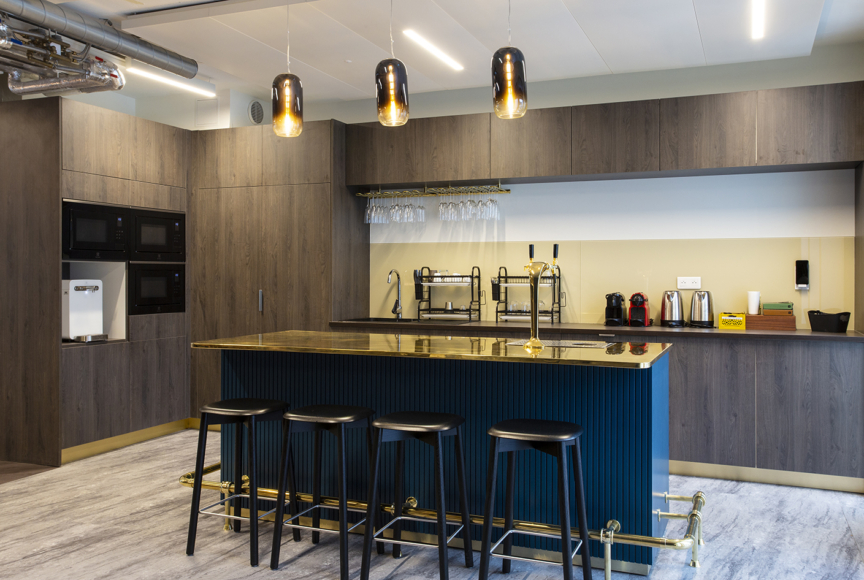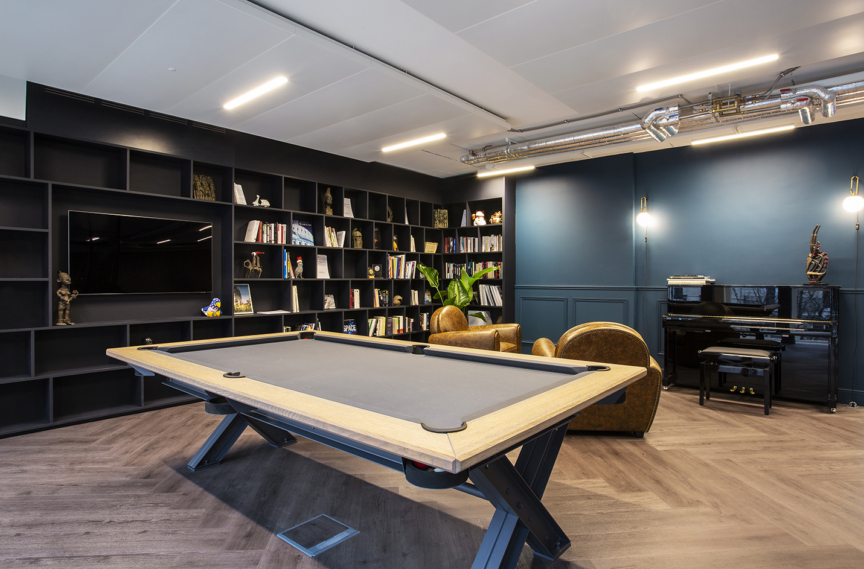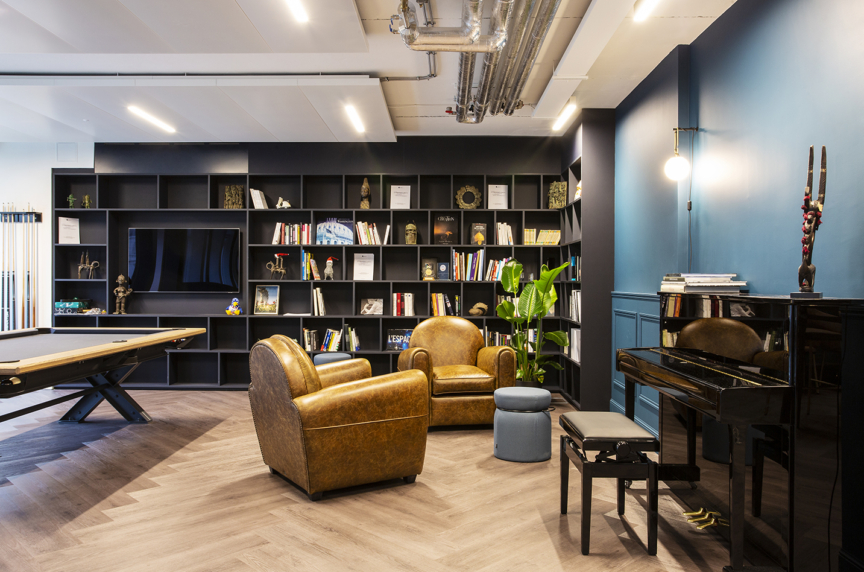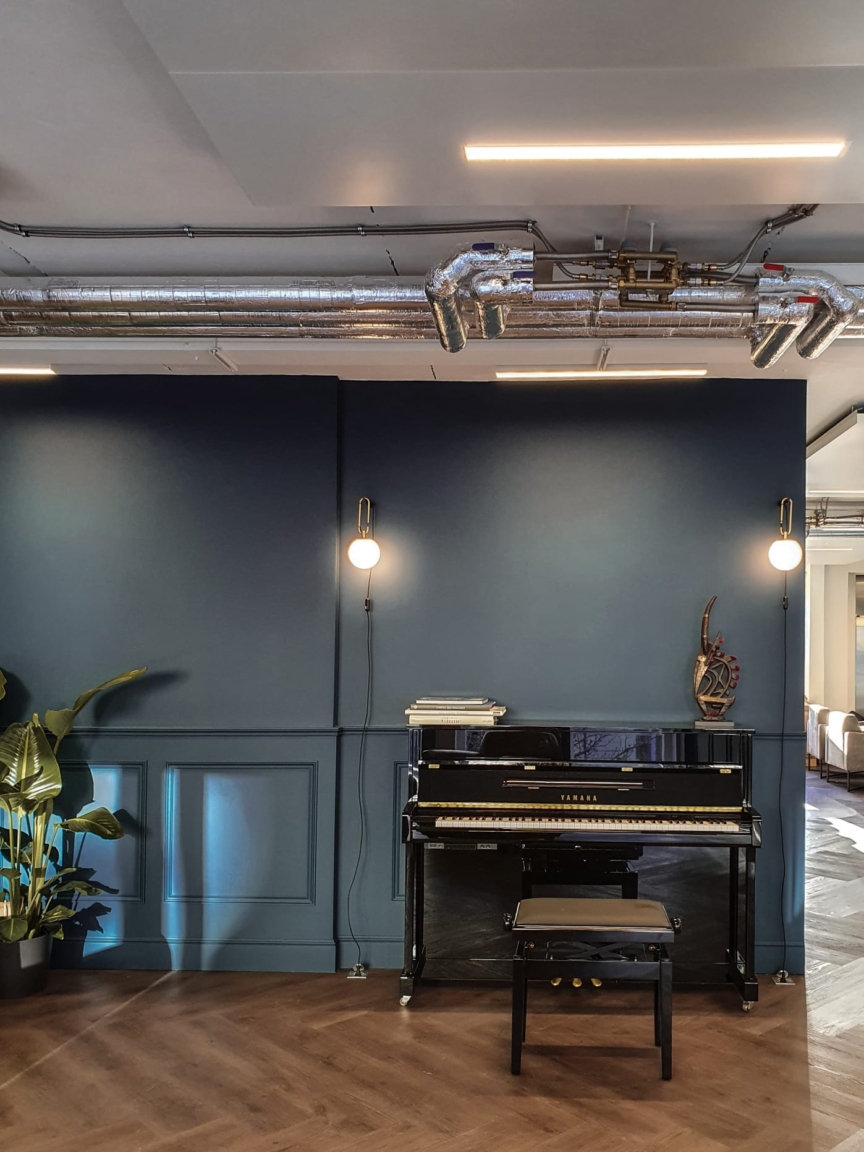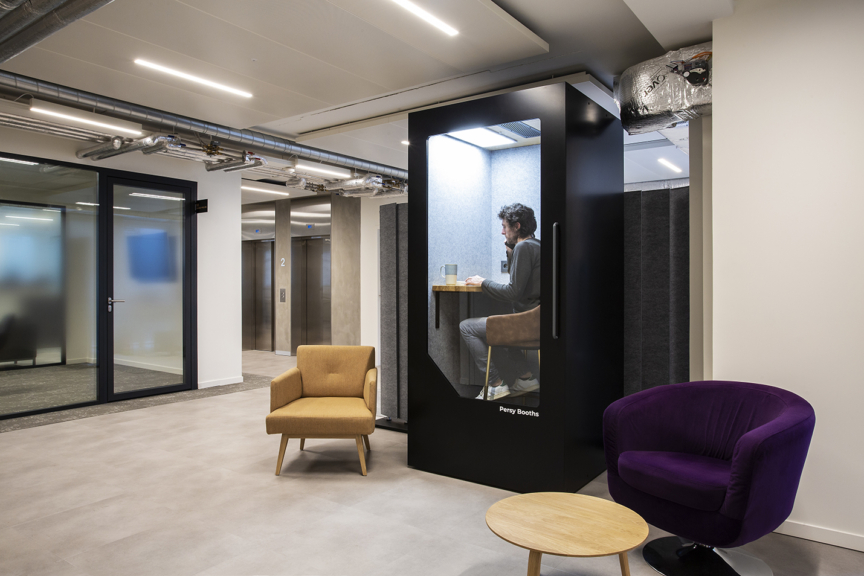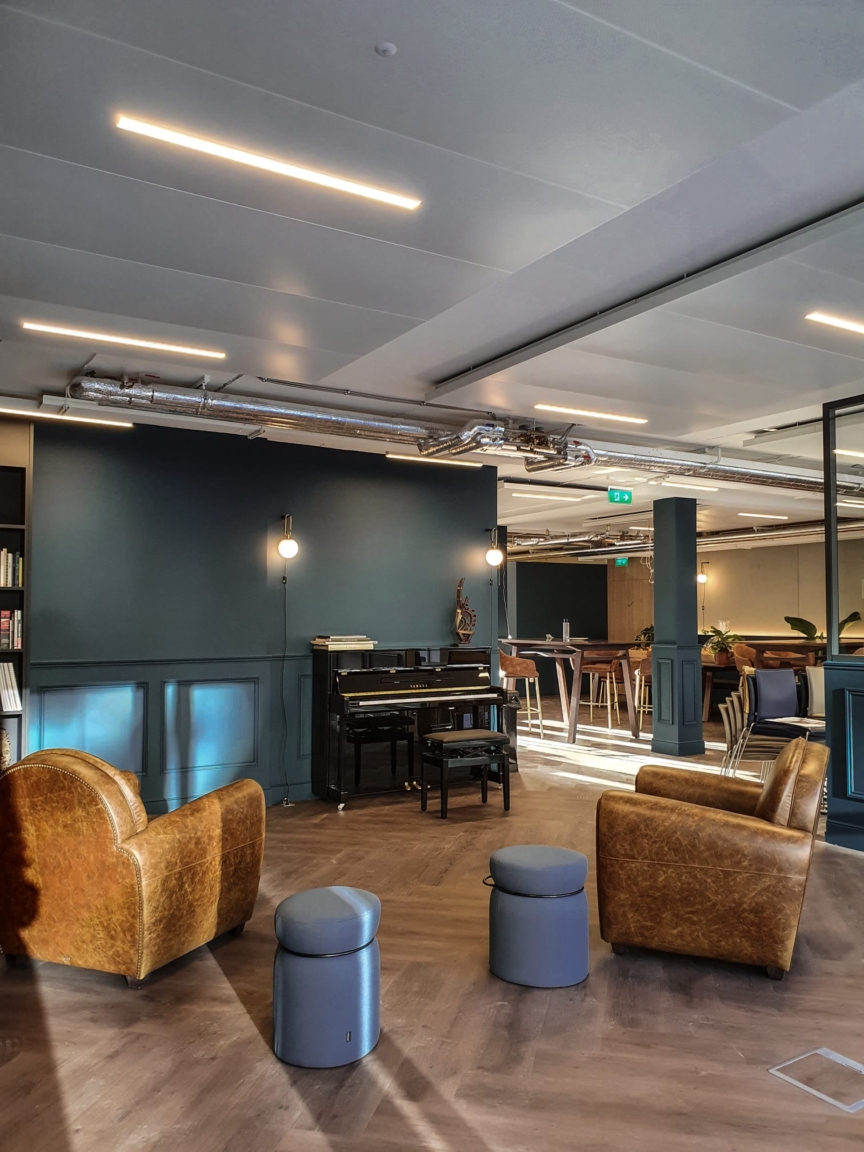 A context of company mergers
Avisa Partners, recently described as a "young cyber and digital influence nugget", has recently merged with the CEIS group, with ambitions to to become the number 1 European consulting agency in business intelligence. Following this merger, Avisa Partners wanted to bring together all its Parisian employees and partners in the same warm and emblamatic workplace.
Symbol of a new start, the move of a company part of a more global project allowing to highlight the identity of the company, its human values and its specificities through new work spaces.
A stone's throw from the Place de l'Etoile in Paris, an emblematic head office
The address chosen by Avisa Partners to set up its new headquarters was not chosen at random: 17 Hoche.
Indeed, this building located between the Place de l'Etoile and the Parc Monceau has undergone a major restructuring to become a contemporary and functional office space. The building has a garden in the heart of the block and planted terraces encouraging occupants to connect with nature.
Thus, in an atmosphere desired to be muffled and elegant, the spaces dedicated to Avisa Partners had to fit respectfully into this architectural environment, while integrating all the functional needs and uses of the company.
Our choices for the interior design of the offices
The natural materials (wood, stone, etc.) were used in the project imagined by our architects; a project that was intended to be consistent with the main architectural lines thought up by the building's project manager.
Our architects chose to approach the subject through the prism of Avisa's different locations around the world and to bring them together in a coherent and homogeneous whole to affirm the character of the company.
The lounge on level 3 of the building was designed to resemble an English club, creating a real break with the other spaces in terms of architectural environment: parquet flooring and matte/dark colors give it a hushed and enveloping atmosphere. Moreover, the integration of a bar, billiard table and piano only reinforced the friendly character of the place.